Ipswich Girls' Grammar School and Queensland representative athlete Montanna McAvoy is preparing to represent Australia.
GIVEN her dedication to sport, high achiever Montanna McAvoy hopes to be in tip-top shape for her first Australian athletics team.
On performances this year, she's sure to be at her peak.
The Ipswich Girls' Grammar School student was recently selected to represent her country in the 3km event at the Commonwealth Youth Games from July 18-23.
"I'm really excited to be named in that," McAvoy said of her national honour.
"It's pretty big.
"It will be a really good experience to race some of the best."
Preparing for her trip to The Bahamas, McAvoy recently spent four days at the AIS in Canberra.
She has more national team camps to attend at the Gold Coast before heading overseas.
The Ipswich and District Athletic Club runner has impressed in her 3km and steeplechase events.
Montanna representing IGGS in cross country.
Among her recent successes was setting a new meet record in the under-18 2km steeplechase at the national track and field titles.
The following night, McAvoy outclassed the opposition to win the under-18 3km event in a personal best time.
She set another national meet record (9.14.67), providing the qualifying standard she needed to make the Australian team heading to The Bahamas.
"It's paid off," she said, delighted with her latest international opportunity.
"I've been working towards it for a couple of months now."
McAvoy, 16, said the recent under-19 national development camp in Canberra was beneficial, providing valuable information on hydration, nutrition, travel and how to prepare for elite competition.
She did training with national junior coaches.
"It was really good," she said, also being invited to another similar camp in September.
While not the former north Queenslander's first trip to the AIS, she said exposure to higher level advice was helpful as she looked ahead to qualifying for next year's world under-20 championships in Finland.
"It will open doors hopefully," she said.
Her three Commonwealth Youth Games "departure camps" on the Gold Coast are from July 14-16.
She also has some races as she maintains her disciplined training program.
But before completing her preparations for The Bahamas mission, she is continuing her other major sporting passion.
McAvoy is representing Met West at the Queensland under-19 football state championships at Logan from Thursday until Sunday.
The all-rounder previously gained state school honours at under-12, under-15 level and last year.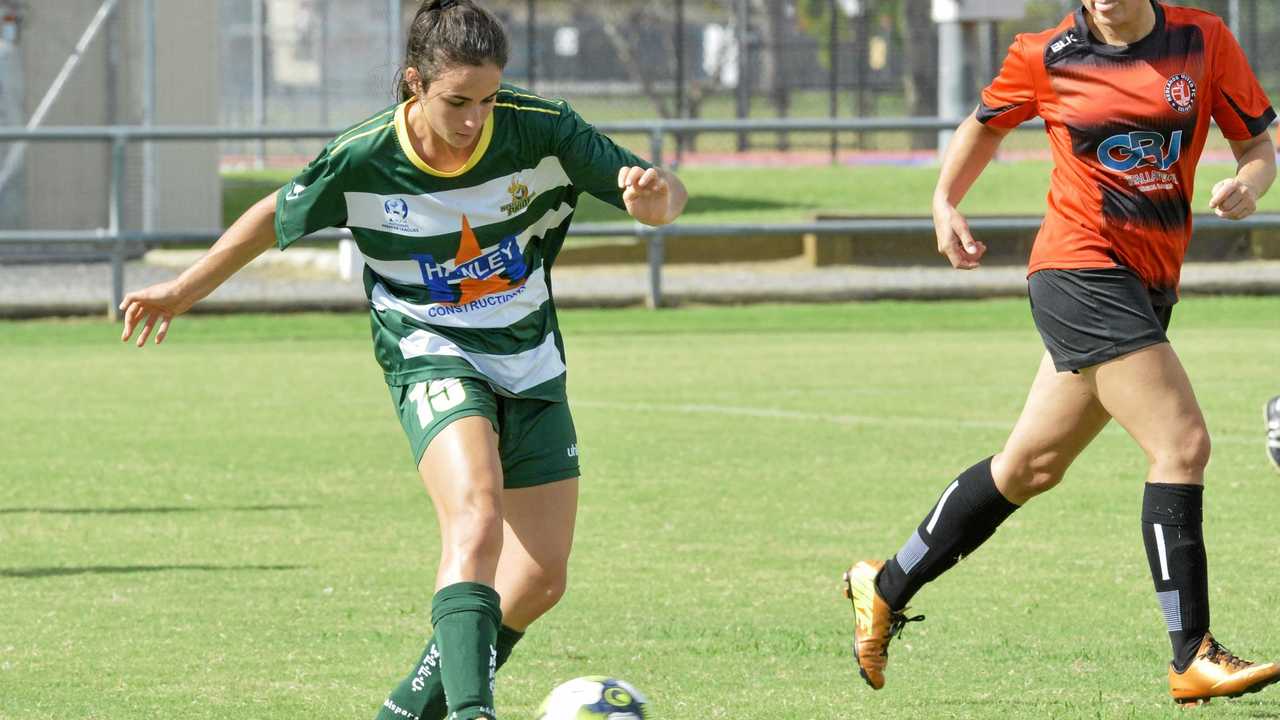 Montanna McAvoy playing football for Western Pride.
With such a heavy training and competitive sporting schedule in recent months, the year 12 student had to forgo some of her regular cross country events.
The national titles in August are her next major cross country championships.
However, she enjoys representing her school and zone in football at every opportunity. As in athletics, that has secured her representative spots at national level.
McAvoy also likes playing for Western Pride in the National Premier Leagues competition when she can. The left defender's latest game was in Pride's 3-2 loss to South West Queensland Thunder on Sunday night.
"I'm just trying to manage it all," she said of her sporting juggling act.
"It's been pretty good."