Meet the inspiring Ipswich teen shaping up as a weapon for the 2032 Games
Future Brisbane 2022 will present a line up of world-class experts and industry leaders to discuss how the Brisbane 2032 Olympic and Paralympic Games can redefine mobility and connectivity across South East Queensland.
With the Brisbane Olympic Games less than a decade away, Year 12 Westside Christian College student Txai Anglin is well-placed to realise her dream.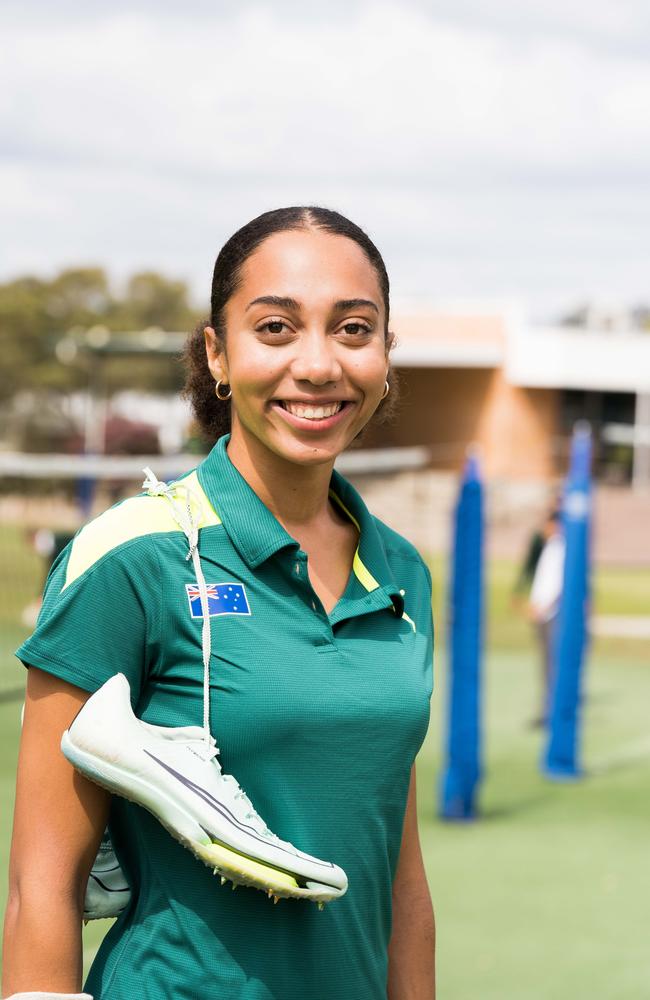 Ipswich sprinter Txai Anglin.
Not only is she one of Australia's fastest 400-meter runners at just 17, but she has also been recognised as one of the top twenty-three change-makers in the nation as selected by some of Australia's most elite athletes and representatives.
The program recognises students who demonstrate the Australian Olympic Spirit: friendship, sportsmanship and a continual striving for excellence.
The Australian Olympic Change-Maker program celebrates the incredible work of young Australians. It aims to recognise and applaud students for their achievements in building the kind of communities of which the nation can be proud.
This year's theme was #BeTheChange. As Brisbane undergoes significant changes ahead of its Olympic debut, the theme could not be more fitting.
When not training towards her Olympic dream or competing around the world, Anglin could be seen humbly leading the 2022 cohort of Westside Christian College, Goodna, as College Captain.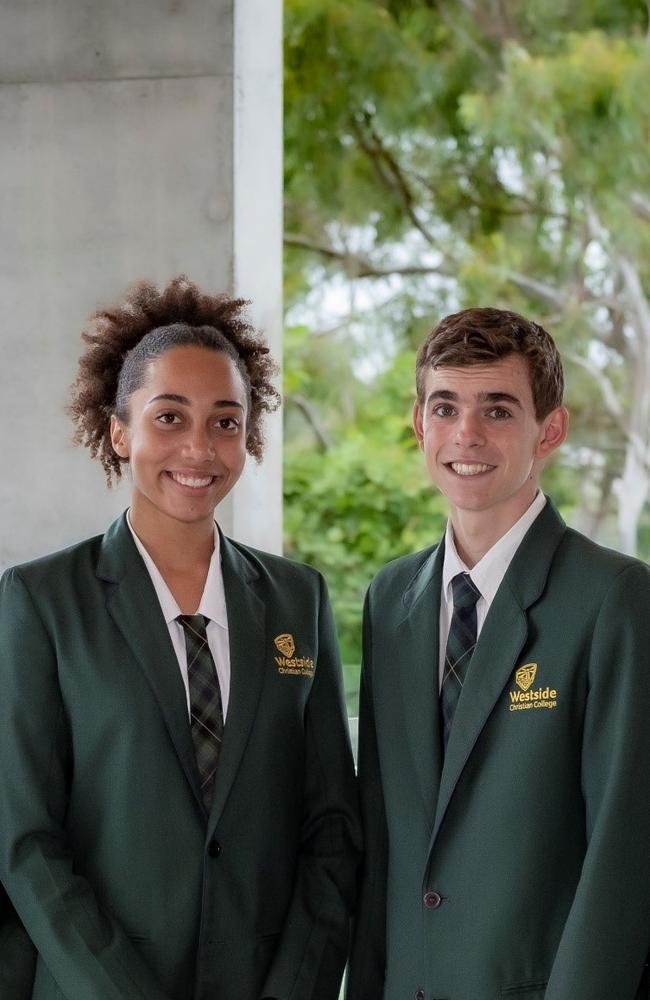 Westside Christian College 2022 captains Txai Anglin and Josiah Muir.
Competitive, fair and encouraging, Anglin leads by example — assisting the needy of Ipswich, serving with Helping Hands, raising funds for youth mental health services, and getting alongside the youngsters at her local Little Athletics.
"I remember when I first started at Goodna Little Athletics. There were people there from so many diverse backgrounds and sports, all coming together as a community. I was at home," she said.
It is this culture of mutual support, rather than only individual excellence, which Anglin feels is her great motivator, "it doesn't matter what we hope to achieve, it takes a village. We have to give back more than we take for the village to thrive".
The opportunity to participate as a change-maker means that just hours before receiving her ATAR, Anglin will fly to the Australian Institute of Sport complex in Canberra for a three-day summit featuring high-level Olympians, thinkers, and change-makers.
What they do there will have a flow-on effect across the next decade.
When asked about the Olympic Spirit, Anglin's brown eyes lit up.
Little Athletics Queensland's State Championships at Queensland Sports and Athletics Centre, Nathan. Goodna's Txai Anglin, in the Girls U10 400m.
"The Olympic Spirit, like good leadership, is not shown best by standing in front and shouting the loudest. It is about being a part of a community where everyone feels empowered to do their best, with you right alongside them. To lead is to serve others."
To this extent, Aglin hopes that she can raise awareness of athletics in Australia, to boost grassroots participation and access, especially for women.
"There is change in the air and women are increasingly recognised as leaders and role-models. I want to build on this legacy and create safe, healthy environments for women's competitions," she said.
When reflecting on the power of the village, Anglin praised her family.
Her father and mother have both dedicated their lives to providing legal services for those most in-need. As she reflects, "They serve Goodna by representing the under-represented, even in the messiest of cases. They are the reason I want to study law next year. I want to be a voice of advocacy because no matter your background, you deserve someone on your side."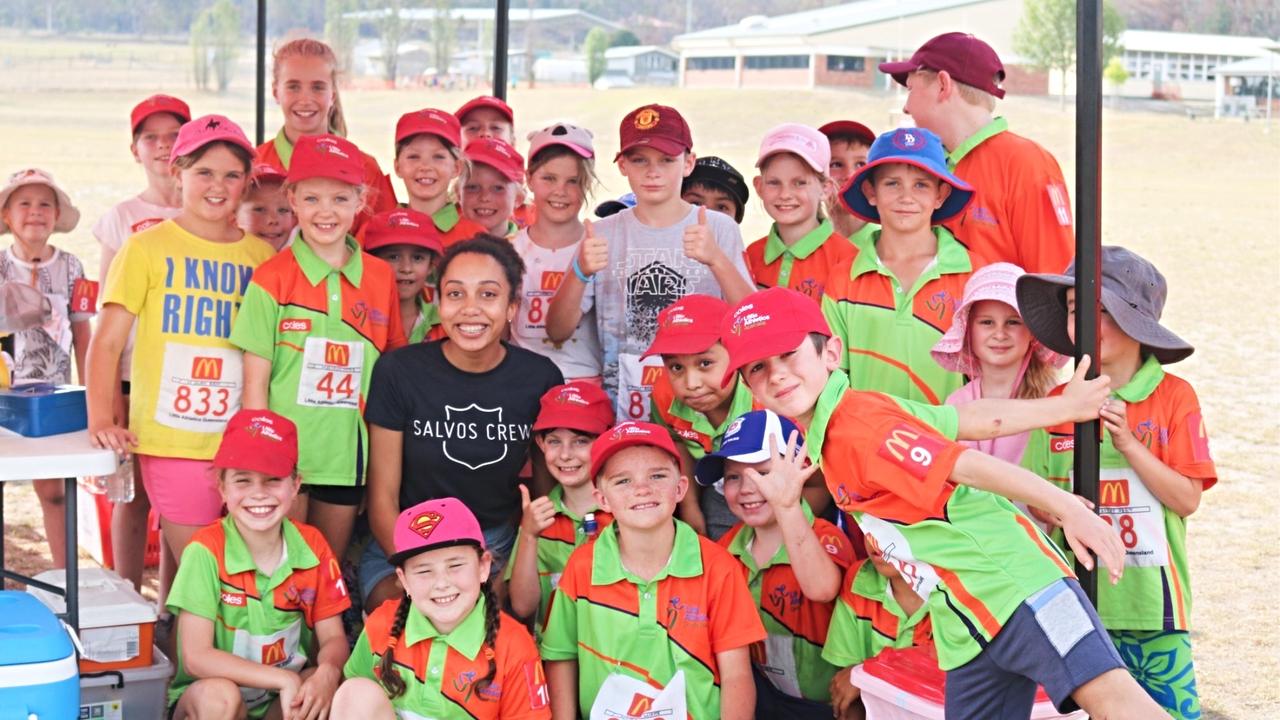 SPECIAL GUEST: Australian under 16 year girls 400 metre running champion Txai Anglin with the athletes on Saturday.
When asked what this opportunity meant, Anglin could only say "I am grateful to even be considered."
In 2022, she represented Australia in multiple 4×400 metre races at the Under 20 Junior World Championships in Cali, Columbia. She is the current Oceania Under 20 400-meter champion.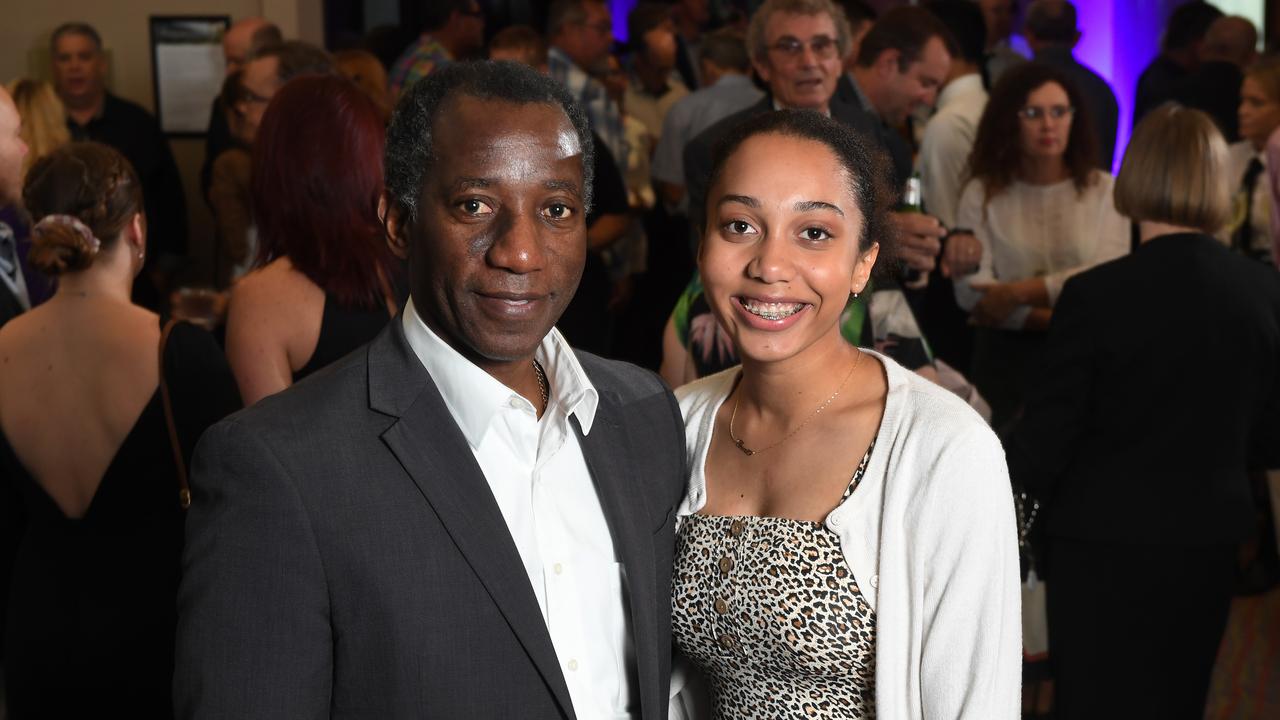 Michael and Txai Anglin at the City of Ipswich Sports Awards at the North Ipswich Reserve on Friday night.
On Friday, Anglin will lace up in Adelaide for the 2022 Australian All Schools Track and Field Championships.