Versatile turf club official Claire Power is one of the dedicated Ipswich people conquering tough challenges. See some of the city's other workers keeping their sports going in difficult circumstances.
DEDICATED officials and volunteers who continually rise to conquer multiple challenges keep our regional sport strong.
They often perform duties above and beyond while maintaining a friendly presence going about their work.
Dealing with Covid over the past year has been particularly difficult.
Ipswich has countless people who deserve a pat on the back for their efforts backing their sport in testing times.
Here's some of Ipswich's best.
Chris Riches (Ipswich Basketball Association president and Force NBL1 North men's head coach)
Ipswich Force head coach Chris Riches thrives on performing multiple roles.
When it comes to meticulous planning, Ipswich State High PE teacher Riches is in a class of his own.
His work with the Ipswich Force men's team in recent seasons has been phenomenal. He supports local talent while bringing in quality imports like Olympic bronze medallist Nathan Sobey, Bullets NBL teammate Matt Hodgson and Illawarra Hawks rising NBL talent Isaac White.
While devoting considerable energy to that role, Riches continues to perform multiple tasks as president of the Ipswich association.
Pat Boyle (Western Pride Football Club general manager)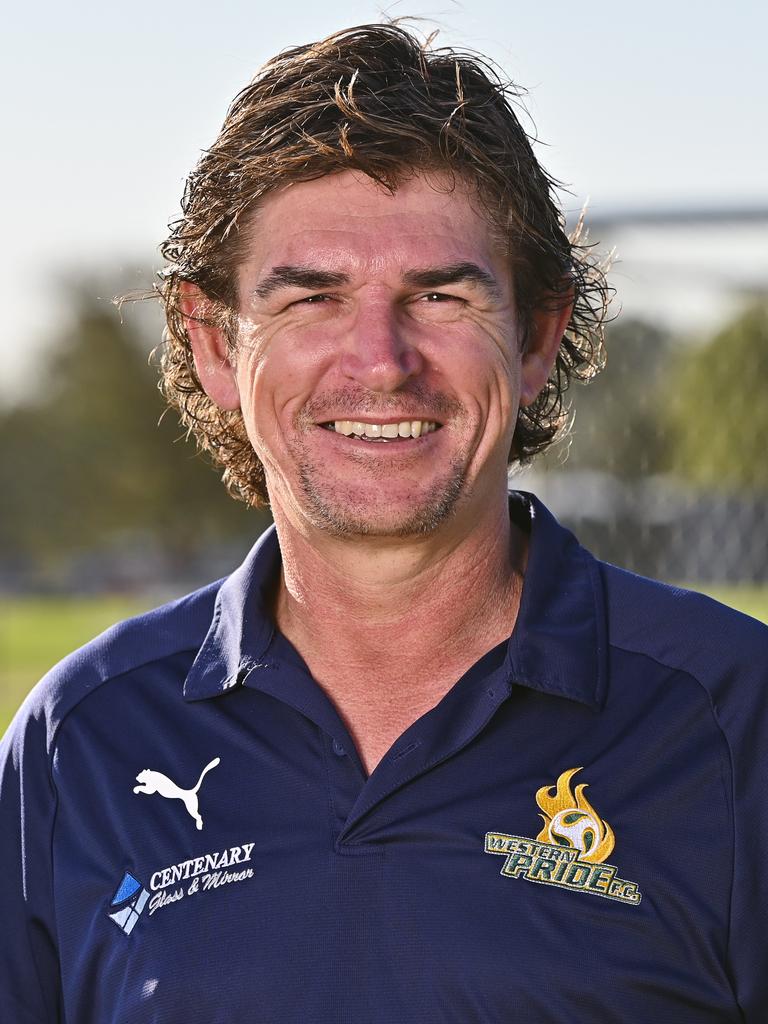 Western Pride general manager Pat Boyle helps provide a family environment chasing higher level goals.
The former footballer and World Cup winning indoor cricketer is one of the region's most loyal and dedicated officials.
His commitment to progressing football in the region is inspiring, despite ongoing challenges out of his control. He contributes to every aspect of the club, building vital partnerships for the future.
As he pursues his ultimate goal of securing an A-League licence for Western Pride, Boyle continues to foster junior development while devoting countless hours to Ipswich's highest level men's and women's football club.
Importantly, he maintains a welcoming and family-orientated approach in everything he does.
Keiron Lander (Ipswich Jets head coach)
Ipswich Jets rugby league coach Keiron Lander is a fine role model.
For someone enduring an at times brutal Intrust Super Cup season, Lander must be admired.
The Ipswich Jets have just two wins and a draw in the 2021 state league competition after some heartbreaking near-misses.
Yet the former Queensland Cup premiership-winning captain continues to project an incredibly positive approach in everything he focuses on.
His impressive Indigenous and community work with Deadly Choices clearly rubs off in his footballing role.
Lander treats people with utmost respect and remains a wonderful role model for the footballers of the future rising through the Jets club ranks.
Margret Mantell (Ipswich Hockey Association secretary)
Ipswich Hockey Association secretary Margret Mantell has a wealth of knowledge.
Always smiling and willing to assist, Mantell is a fantastic ambassador for regional and state hockey.
She has a wealth of knowledge and never shirks tough situations, working with other key people.
Much of her experience comes from her former role as Ipswich Hockey Association president, having taken over from her long-serving father John Cushing.
However, Margret quickly stamped her own style on what needed to be, strengthening committees to share the workload.
With husband Paul as a dependable ally, Margret remains one of the city's most valuable sporting assets.
Josh Bretherton (Ipswich State High Rugby League Academy co-ordinator)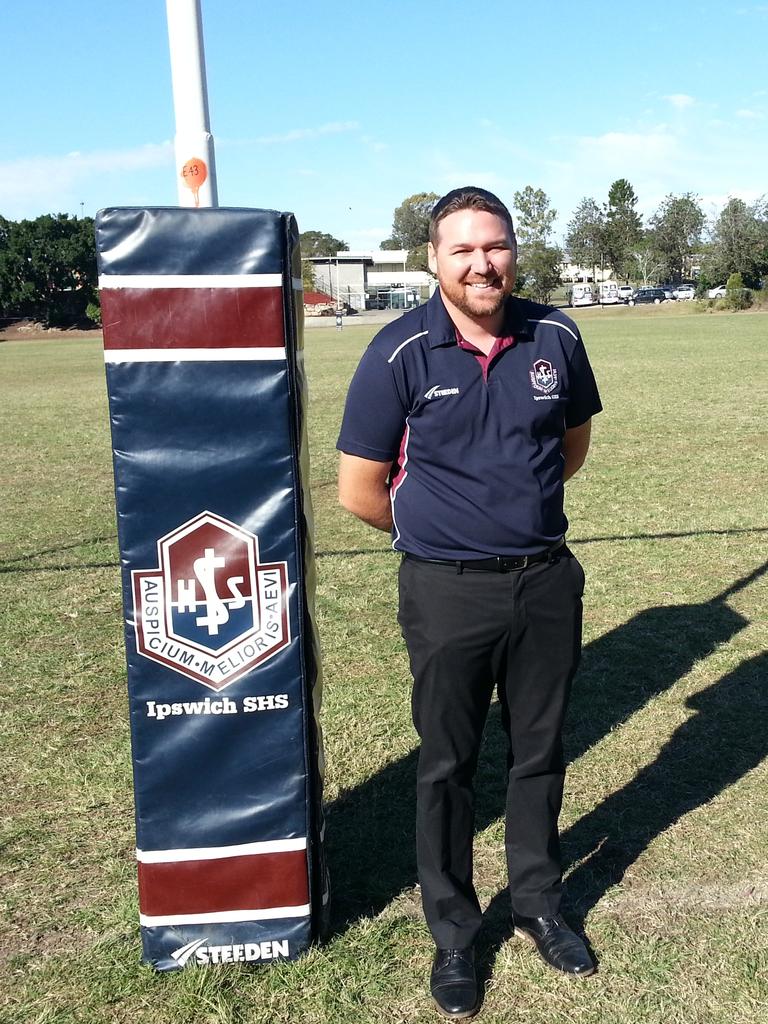 Ipswich State High School head coach Josh Bretherton promotes fine values through the Academy program.
If there's one word to describe the teacher and rugby league head coach, it is "professional".
While he clearly loves his work helping young people achieve their football and life goals, Bretherton often goes above and beyond.
One of his main roles is overseeing the Ipswich State High teams involved in Langer Trophy, Langer Reserves, Walters Cup and Broncos Cup competitions.
Along with his supportive Academy coaching team, he closely monitors the welfare of his students, some of whom rely on rugby league to provide a positive force in their lives.
Bretherton is always obliging in wanting to promote his school achievements and highlights important sport-life values for his students.
Vic Pascoe (Ipswich and District Athletic Club president and coach)
Vic Pascoe travels everywhere supporting his athletes.
If former elite coach Bill Paterson hadn't already secured the mantle, Pascoe would be Ipswich's "Mr Athletics".
Pascoe was a massive fan of Bill. He has continued his predecessor's legacy in so many more ways.
Apart from his role as president, Pascoe remains a dedicated coach and mentor to countless regional athletes.
He travels far and wide supporting them, recording their every achievement and promoting strong club values.
Sara Rogers (hockey)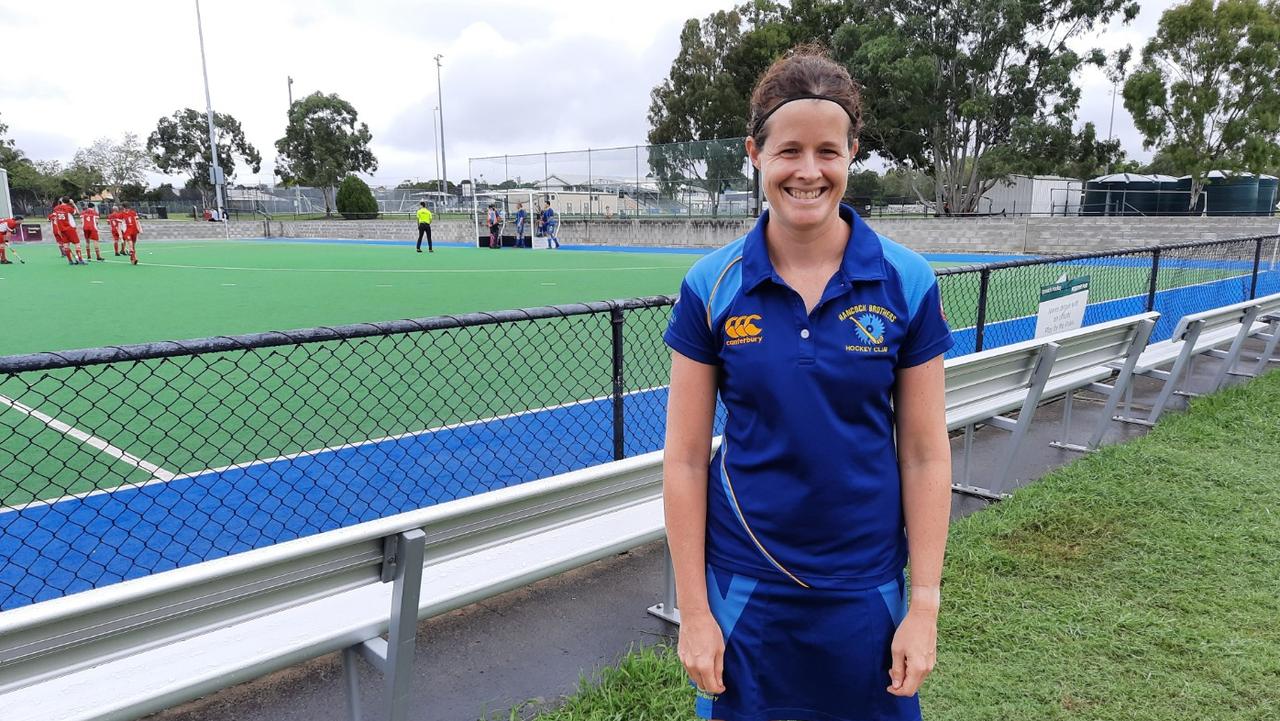 Hancocks captain/coach Sara Rogers is an exceptional contributor to hockey in Queensland.
If there is anyone more invested in fulfilling multiple roles in Queensland hockey than Rogers, they deserve the highest praise too.
It's just as well Rogers is a personal trainer and fitness fanatic.
She has the stamina needed to be a player and coach involved in so many teams.
At club level, she coaches the Hancocks A-Grade men's and women's sides while playing. They have enjoyed multiple title successes.
She's also heavily involved in the Brisbane Division 1 competition and often travels to the Gold Coast to play.
In recent seasons, she has developed her coaching with Ipswich sides and the Queensland under-18 women's team that won a national title. She previously worked with the Australian Country side while recovering from knee surgery.
With an ever-growing willingness to help people get fit and improve their hockey, Rogers is also a state under-18 selector.
Pye Augustine (Western Pride football operations manager)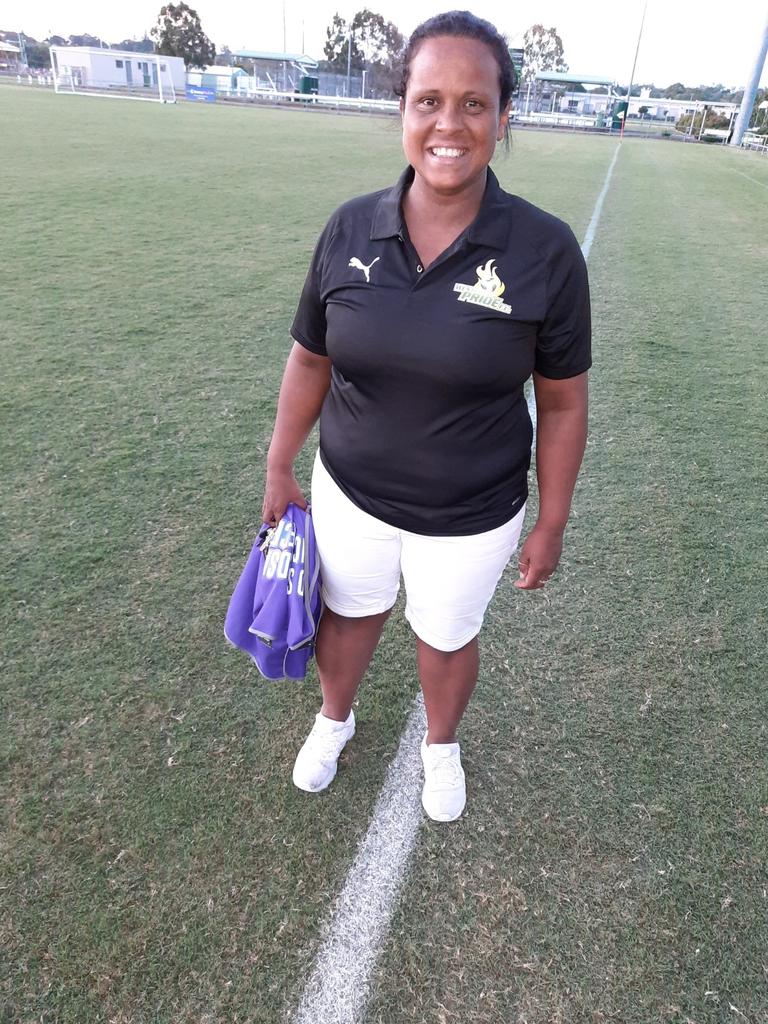 Western Pride operations manager Pye Augustine.
Having built the solid foundation for the Springfield United Football Club which continues to grow each year, Augustine is developing new platforms for the future.
At Western Pride FC, she played an active role in securing the Ipswich's historic partnership with international giant Everton Football Club.
She has focused on junior and women's development, knowing how important Ipswich is to Queensland football.
Much of Augustine's work is behind the scenes where she is also busy working on new strategies at Ipswich and national level.
Anthony "Bomber" Breeze (Rugby League Ipswich interim chairman)
Anthony "Bomber" Breeze.
The former Ipswich Indoor Sports Centre co-owner was in one way thrust into his new role overseeing Ipswich rugby league.
Earlier this year, he took over as interim chairman of the Rugby League Ipswich board.
However, the Parramatta Eels fan hasn't shirked the responsibility especially with recent challenges to contend with.
The Queensland Times columnist continues to promote rugby league at every opportunity, also promoting other sports through his work on West Bremer Radio.
Brooke Norgrove (Ipswich Basketball general manager)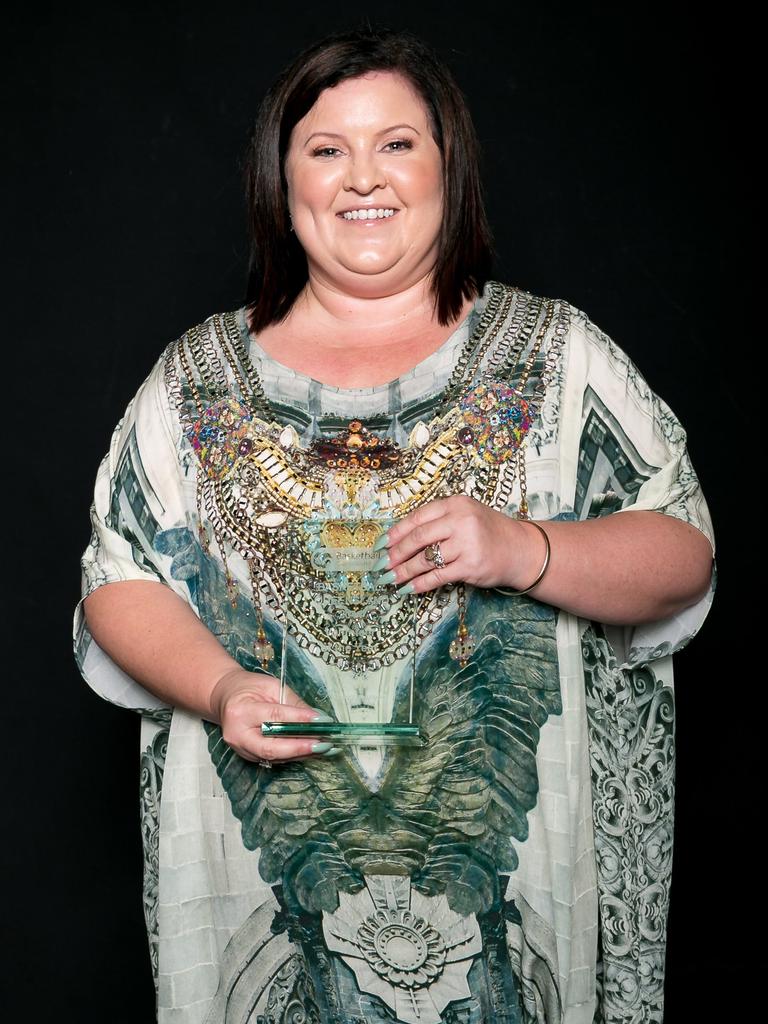 Brooke Norgrove oversees Ipswich basketball's hub.
As someone who often sneaks under the proverbial radar, Norgrove fulfils a crucial role in Ipswich sport.
She is the hub of everything that happens at the Ipswich Basketball Association.
Norgrove oversees all the activities at JBS Stadium, Ipswich's home of basketball.
That includes everything from junior games and clinics to NBL1 North and other representative matches and championships.
She also works with head coaches and other association officials focused on expansion goals.
Norgrove is one of those people who are the first in and last out to ensure everything runs smoothly.
Andy Ogden (Ipswich Knights head coach)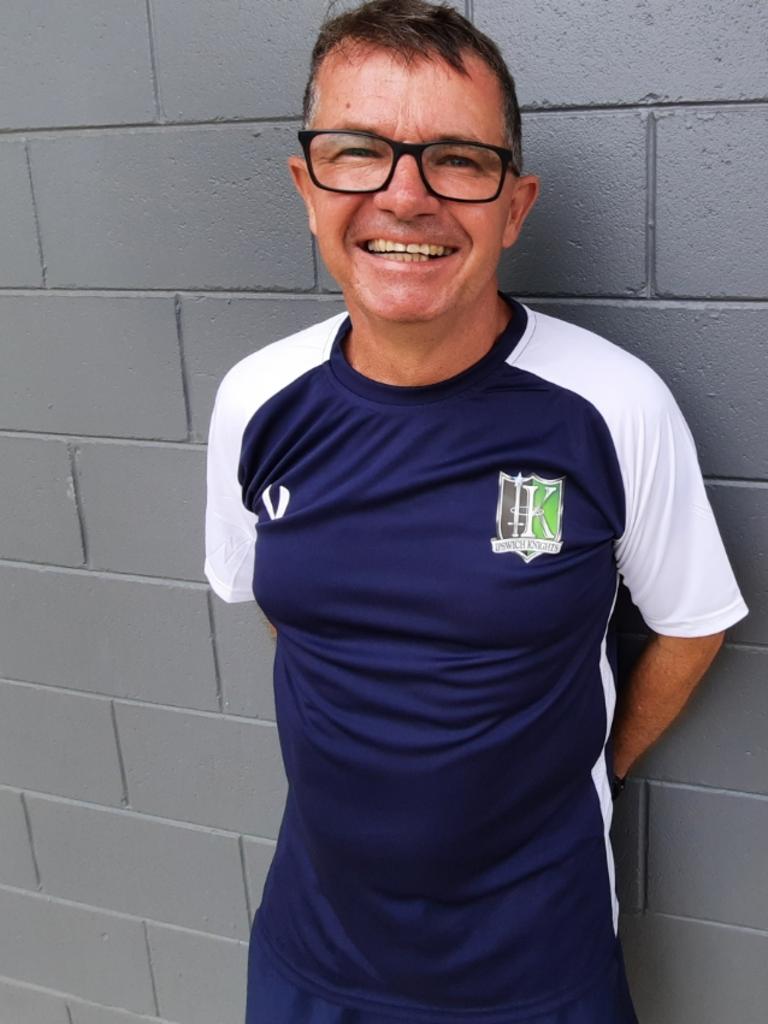 Ipswich Knights coach Andy Ogden prefers developing players to paying for established talent.
The former Coalstars football great is doing a tremendous job developing players for the future.
While some clubs spend big on bringing in imports, "Oggy" prefers to adopt a different path, working with under-18 and under-23 talents capable of playing higher level football.
That ploy often restricts the Knights ability to reach National Premier League status. However, the club plays a crucial role in the second tier Football Queensland Premier League 1 series.
Ogden worked with youth Knights teams before progressing into his senior squad role.
The Knights have historic foundations in Ipswich, something Ogden and his assistants are always eager to promote and build on.
Shane Harris (Ipswich State High School teacher and coach)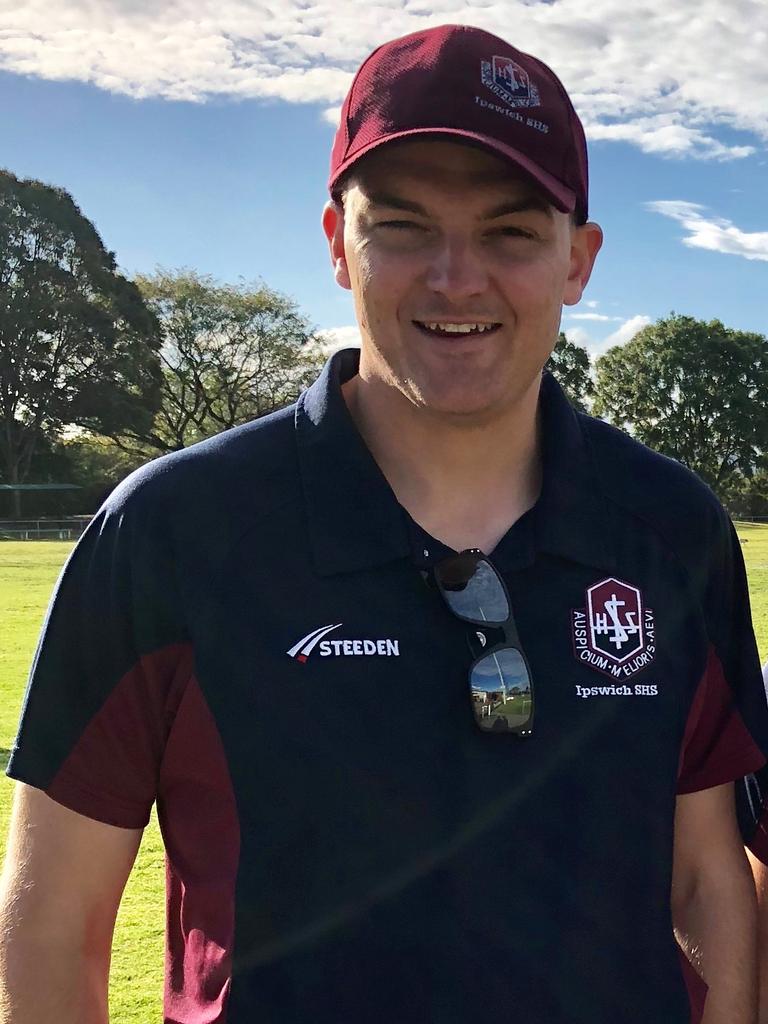 Ipswich State High School coach Shane Harris is a jack of all trades.
As a jack of all trades, Harris can be seen in many locations coaching, assisting and promoting a number of rugby league teams.
Through the week, his primary focus is working with students at Ipswich State High, particularly through the rugby league Academy. He also joins the Ipswich Jets squads at night training.
At weekends, he's out with Ipswich Jets teams in the Intrust Super Cup competition and Rugby League Ipswich A-Grade series.
The astute coach with a strategic mind does videoing and shares important mentoring roles with the teams he works with.
Claire Power (Ipswich Turf Club marketing, sales and communication manager)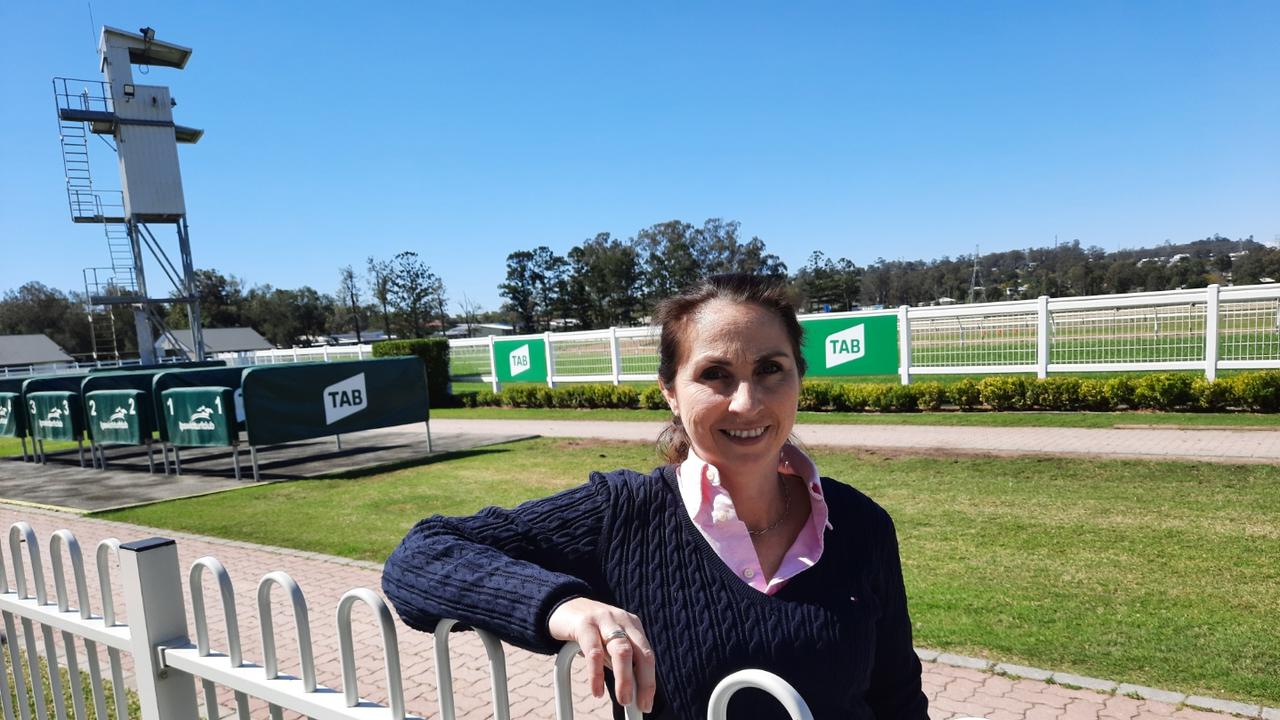 Ipswich Turf Club marketing, sales and communications manager Claire Power handles a variety of different roles.
The cool, calm and collected operator has stepped up to fulfil more duties since the departure of long-serving former general manager Brett Kitching.
However, she has gone about her business with a minimum of fuss or fanfare.
Power joined the Ipswich Turf Club team in 2017 after five years with Racing Queensland.
She played a leading role in revitalising this year's Ipswich Cup, working with new CEO Tim Dunn.
Her versatility is one of her major strengths.
She is always eager to assist, maximising the enjoyment of racing and the turf club's multi-million dollar facilities for the public.
Clint Bateman (Ipswich Eagles club president)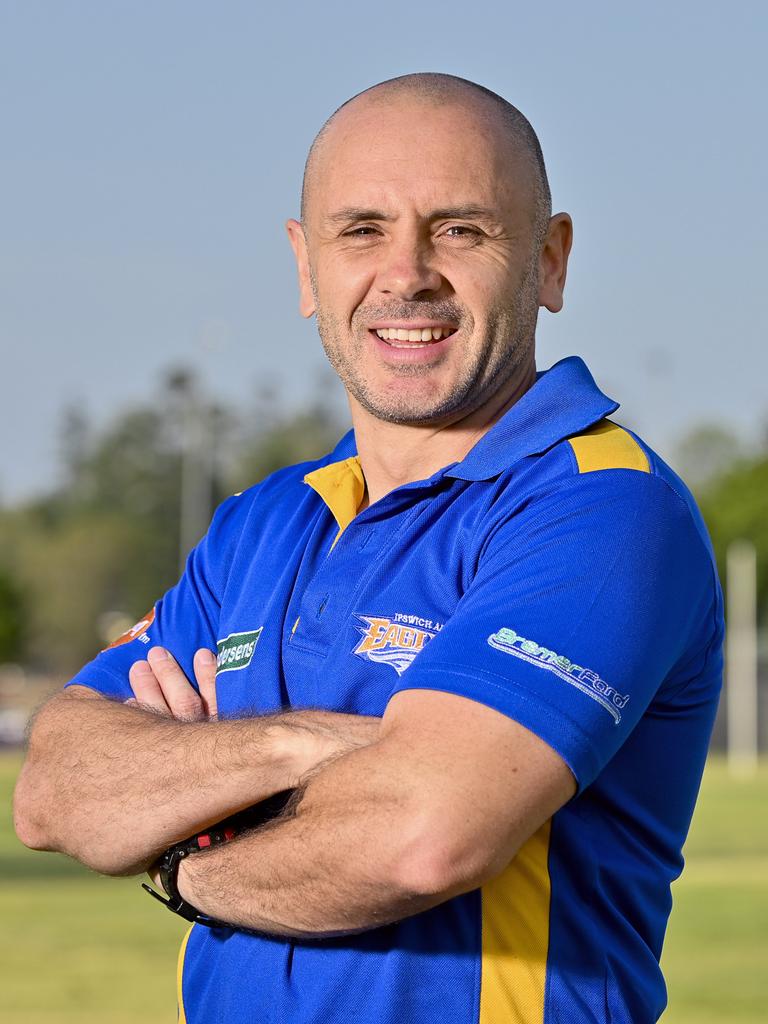 Ipswich Eagles Aussie rules club president Clint Bateman.
For someone involved in amateur sport, Bateman is a professional operator.
He would do almost anything to see his beloved Ipswich Eagles gain wider exposure in the city.
Bateman works tirelessly for the Limestone Park-based club, overseeing everything from training and facility needs to match day umpiring and coaching.
He is guiding the Eagles women's team which is chasing another shot at grand final glory, should the Ipswich players get a chance to progress through the playoffs.
Bateman is extremely organised and progressive in promoting Aussie rules in the city.
Jonathan Dore (Ipswich Jets and Ipswich State High School coach and teacher)
Ipswich strength and conditioning coach Jonathan Dore even scores tries when needed.
The Ipswich State High School teacher oversees the strength and conditioning needs of major rugby league teams.
Apart from his work at Ipswich State High, he plays a leading role with the Ipswich Jets Intrust Super Cup and youth sides.
He is regularly seen at training sessions, overseeing the weights programs and offering general fitness support.
Highlighting his adaptability, the speedster has recently strapped on the boots for the Jets A-Grade side, scoring some handy tries.
Andrew Catton (Western Power CEO)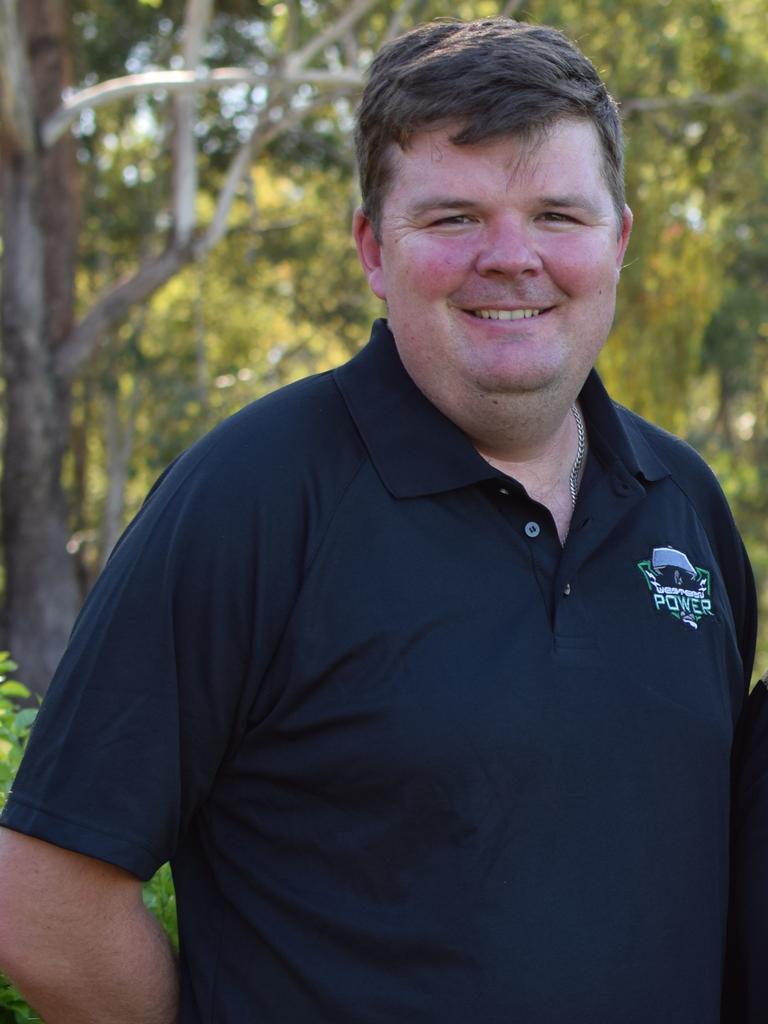 Western Power CEO Andrew Catton is architect of a progressive western corridor T20 franchise.
As someone with extensive knowledge of sports like cricket and football, Catton couldn't resist setting up a regional franchise for the historic Brisbane Premier League T20 competition.
Although Covid restrictions have delayed the start of the series, Catton has worked tirelessly building a passionate support leadership team, along with coaches and players.
The former Western Pride men's head coach has become the architect of what hopefully will be a successful cricket organisation for years to come.
He brings professionalism, pride and proverbial power to the franchise focusing on strengthening cricket in the Western Corridor.
David Nugent (Rugby League Ipswich board)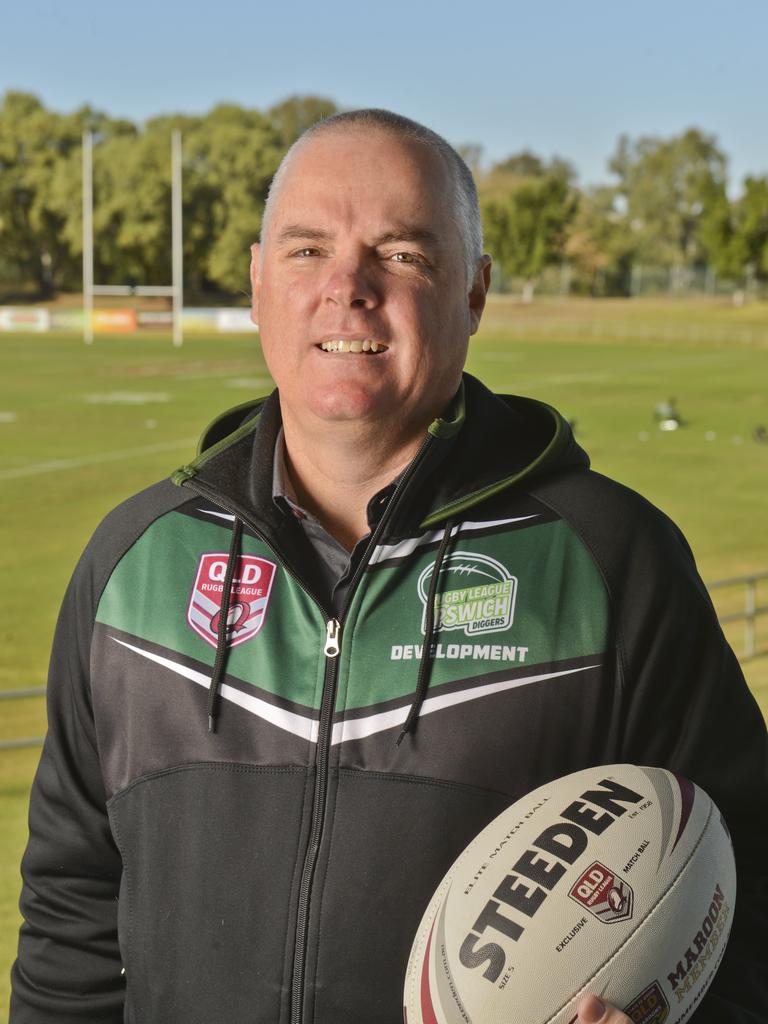 Rugby League Ipswich board member David Nugent brings years of experience to game.
With years of experience in rugby league, Nugent provides the voice of reason in Ipswich's main rugby league administrative organisation.
Despite the challenges that presents, Nugent handles issues with a decisive and direct approach.
In many regards, Nugent has been the backbone of the board having previously been chairman before continuing his efforts in countless areas.
That includes overseeing the all-important junior competitions and being a ground announcer when required at club and school games.
Tracey Jeanes-Fraser (USQ Jets netball coach)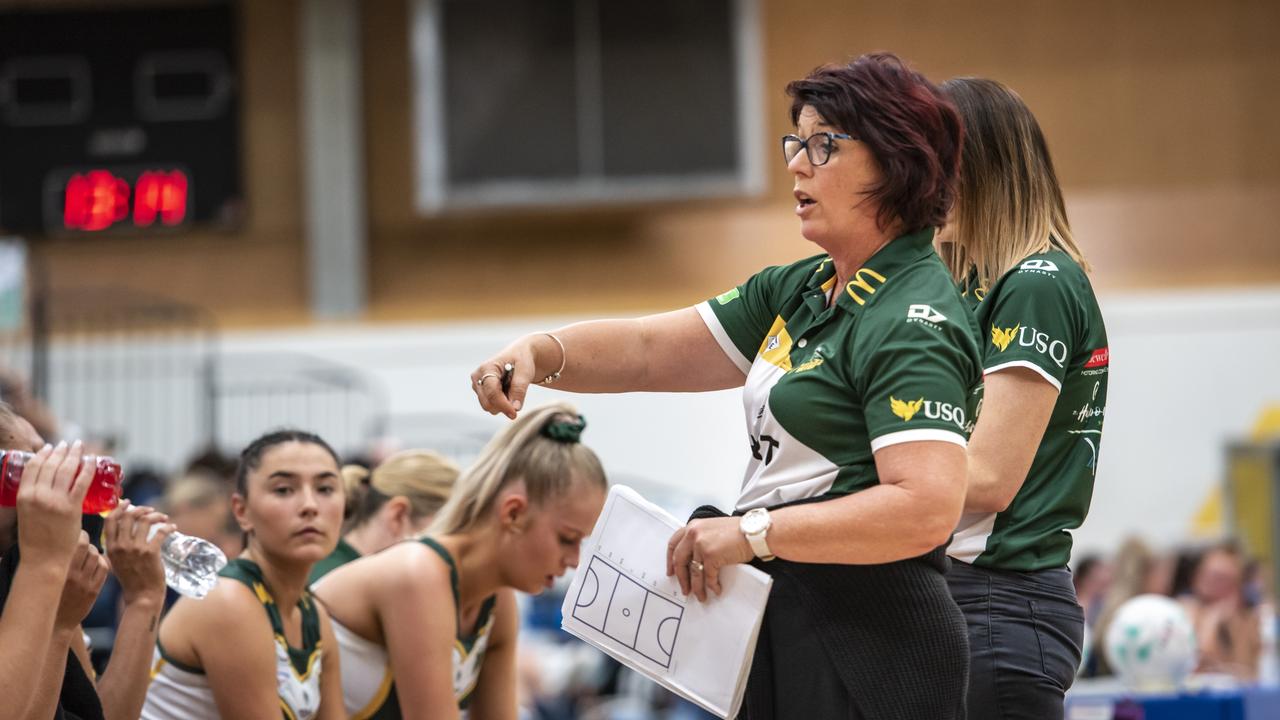 USQ Ipswich Jets head coach Tracey Jeanes-Fraser likes to think outside the square.
Talking to Jeanes-Fraser, it quickly becomes clear why she is one of Queensland's most successful netball coaches.
She hasn't looked back since being appointed head coach of the USQ Jets three years ago. The Jets Sapphire and Ruby Series teams have made finals series every year.
With allies Camille Rieck and former Ipswich Flyers coach Nicole Grant by her side, Jeanes-Fraser has continued to bolster netball in the Ipswich region.
They set high standards of excellence.
But while Jeanes-Fraser is well qualified to take charge, the former Queensland Fusion coach is not afraid to think outside the box.
Jeanes-Fraser recently invited USQ associate professor and mind expert Stephen Bird to work with her side in the lead-up to the finals.
Nick Paterson (Ripley Valley Football Club head coach)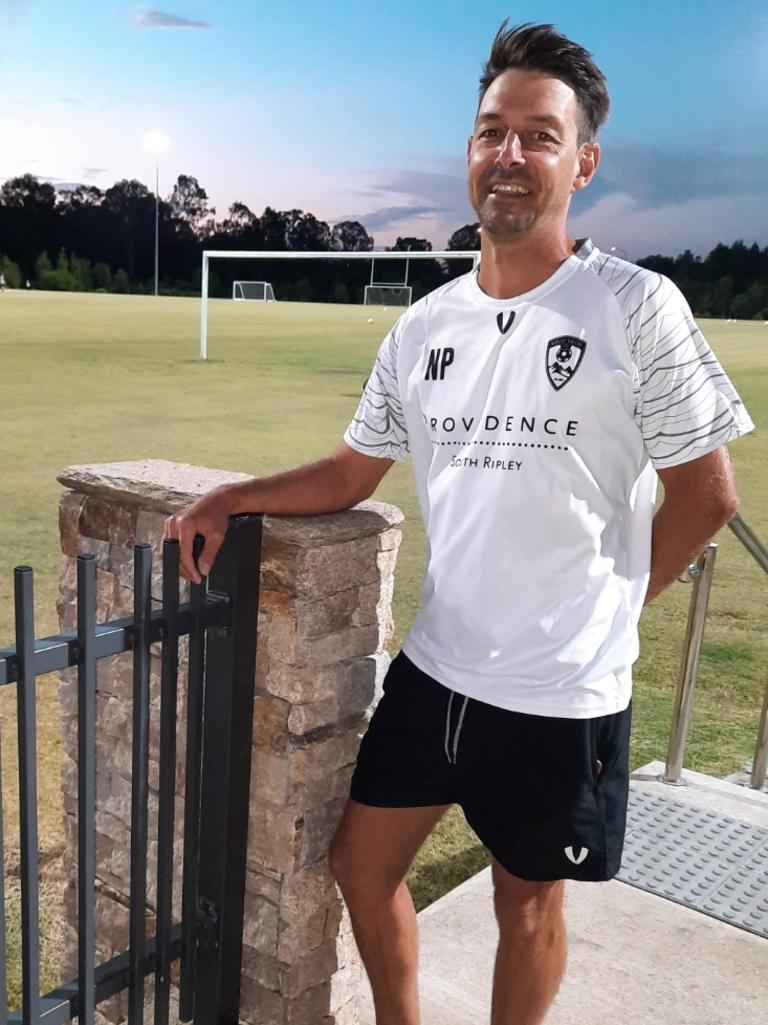 Ripley Valley FC coach Nick Paterson is helping to build a strong football presence in a booming community.
Having played or coached at all the region's major football clubs, Paterson has assumed two vital new roles in recent years.
Apart from guiding Ripley Valley's top side to promotion in each of the past three years, he works with other club officials on growing the football organisation.
Ripley Valley is a booming community and Paterson is among the chief drivers developing football with a family focus in the region.
When it comes to coaching, he is always available to promote his sport and back Ipswich at every opportunity.
Aaron Moore (Ipswich Hornets, inaugural Western Power head coach)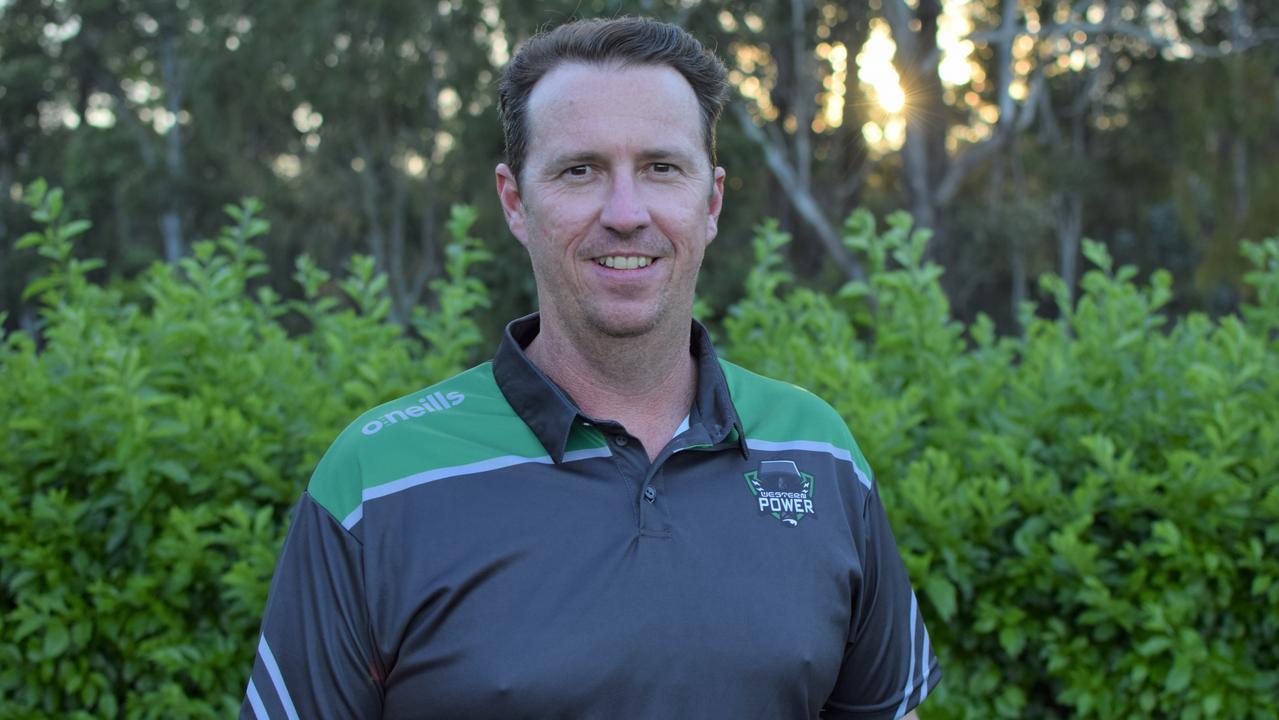 Western Power and Ipswich Hornets head coach Aaron Moore continues to foster cricket development in the region.
With extensive coaching experience at school and club level, Moore was the perfect choice to guide the newly-formed Western Power T20 side in the Brisbane Premier League competition.
Moore has achieved tremendous results with Ipswich Grammar and Ipswich Hornets teams.
He was named Queensland Premier Grade coach of the year when the Hornets made the final before Covid struck last year.
Moore is well organised and supportive of youth development. He also gets on well with his senior players as he focuses on strengthening regional cricket.
Tracey Doyle (Ipswich Hockey official)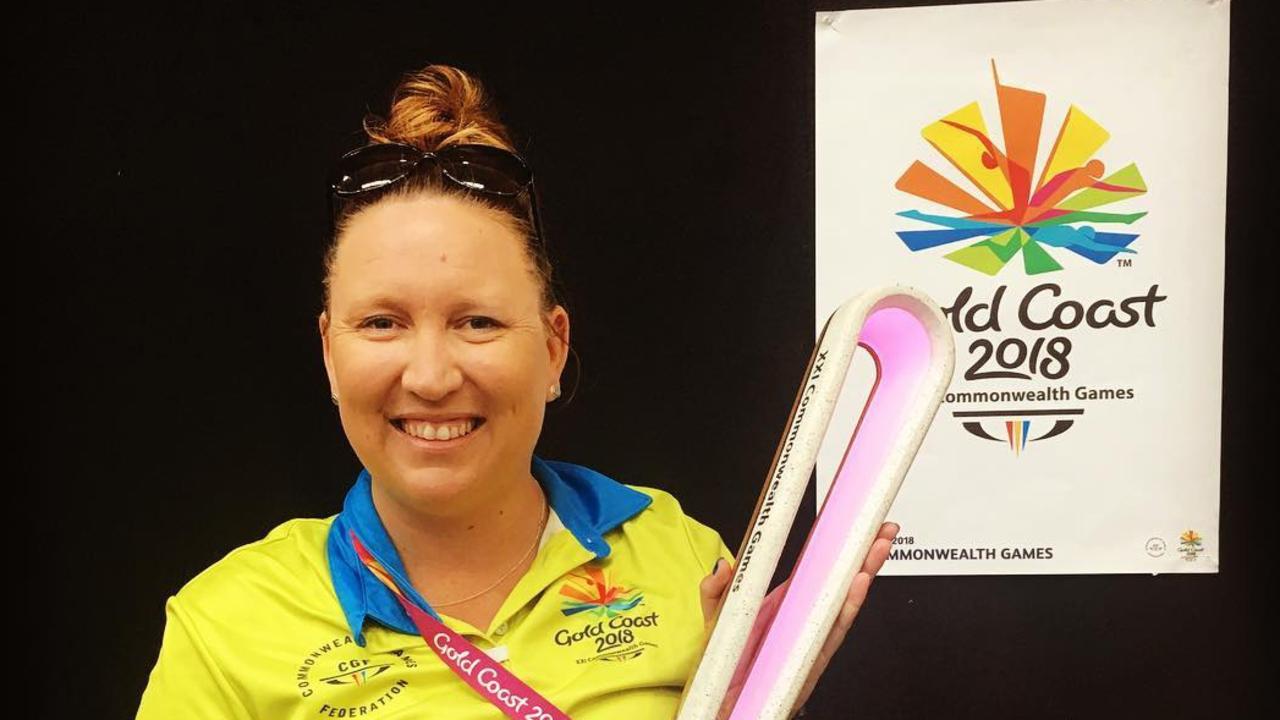 Ipswich hockey official and teacher Tracey Doyle makes a valuable contribution in many projects.
As a teacher at Redbank Plains State High, Doyle is accomplished in organising what is required to host successful matches and carnivals.
In her work at Ipswich Hockey, she does that and much more helping out around the Raceview complex.
She enjoys working with the kids in the Hookin2Hockey program as well as providing weekend assistance in the match office while always promoting the sport.
Doyle is also heavily involved in masters hockey and various volunteering projects. She served at the 2018 Commonwealth Games.
Across all her projects, she regularly has a camera in hand, capturing hockey highlights to share.
Michael Nunn (rugby league writer and teacher)
QT rugby league columnist Michael Nunn in company he enjoys most ― with two Ipswich-bred greats ― the late Gary Parcell and Noel Kelly. Parcell and Kelly were two-thirds of the Australian team's front row in 1960.
If only "Nunnie" could teach rugby league full-time. He would be in a world of euphoria.
However, his unwavering commitment to sharing stories about rugby league milestones and past greats is worth praising.
His work for the Queensland Times and Queensland Rugby League forums is always on high standard and rich in colour and detail.
The loyal Ipswich Jets supporter has a tremendous passion for rugby league, often chasing players of the past to recount their wonderful stories.
Liz Ridley (Ipswich City Bulls women's co-ordinator and club stalwart)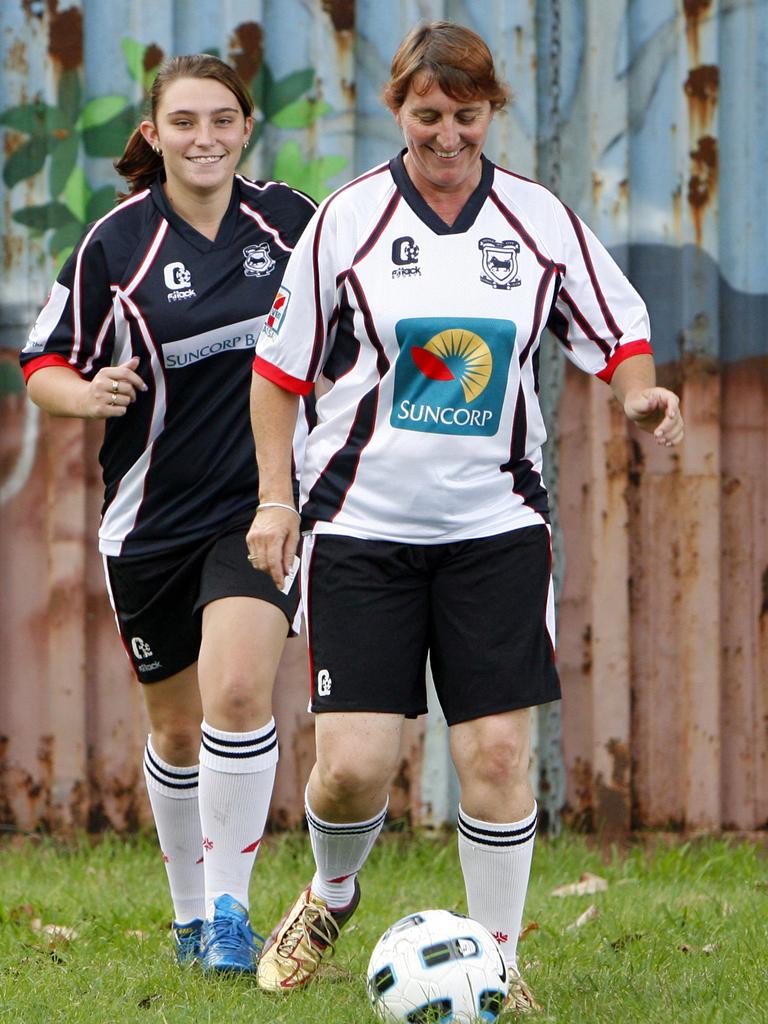 Ipswich City Bulls stalwart Liz Ridley in her playing days, enjoying the game with her daughter Natasha, who now plays in senior football.
Dedicated, passionate and ever-busy. That's Ridley when it comes to football.
Having been involved in higher level clubs, Ridley continues to service her beloved Ipswich City Bulls at Brassall.
In past years, she played a leading role organising the annual QT Cup competitions that brought regional sides together.
She has since served in various roles, especially focused on women's football.
Ridley is a fantastic worker seen in the canteen one minute and out catering for match day requirements the next.
With a genuine love of football and years of experience, Ridley typifies the type of person every sports club needs.
Phil Dennis (Ipswich Jets A-Grade coach)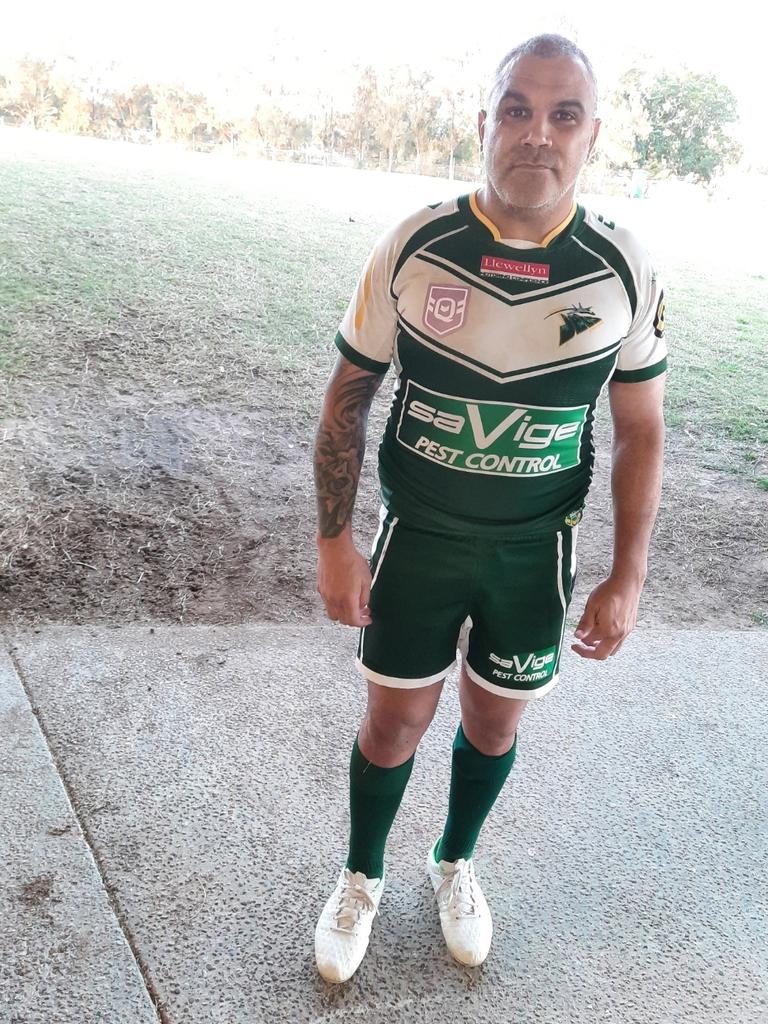 Ipswich Jets player/coach Phil Dennis is sharing his record-breaking experience.
Being a record-breaking state league great, Dennis doesn't have much more to prove.
However, he has jumped into the Ipswich Jets A-Grade coaching role this year with his trademark enthusiasm.
He is guiding the newly-formed team playing in the Rugby League Ipswich competition.
Although having to deal with losing players to the Jets Intrust Super Cup side, Dennis has worked hard to keep the second squad progressing.
He has even strapped on the boots and played at five-eight to share his vast knowledge.
Hugh Hocking (Ipswich Hockey regional coaching director)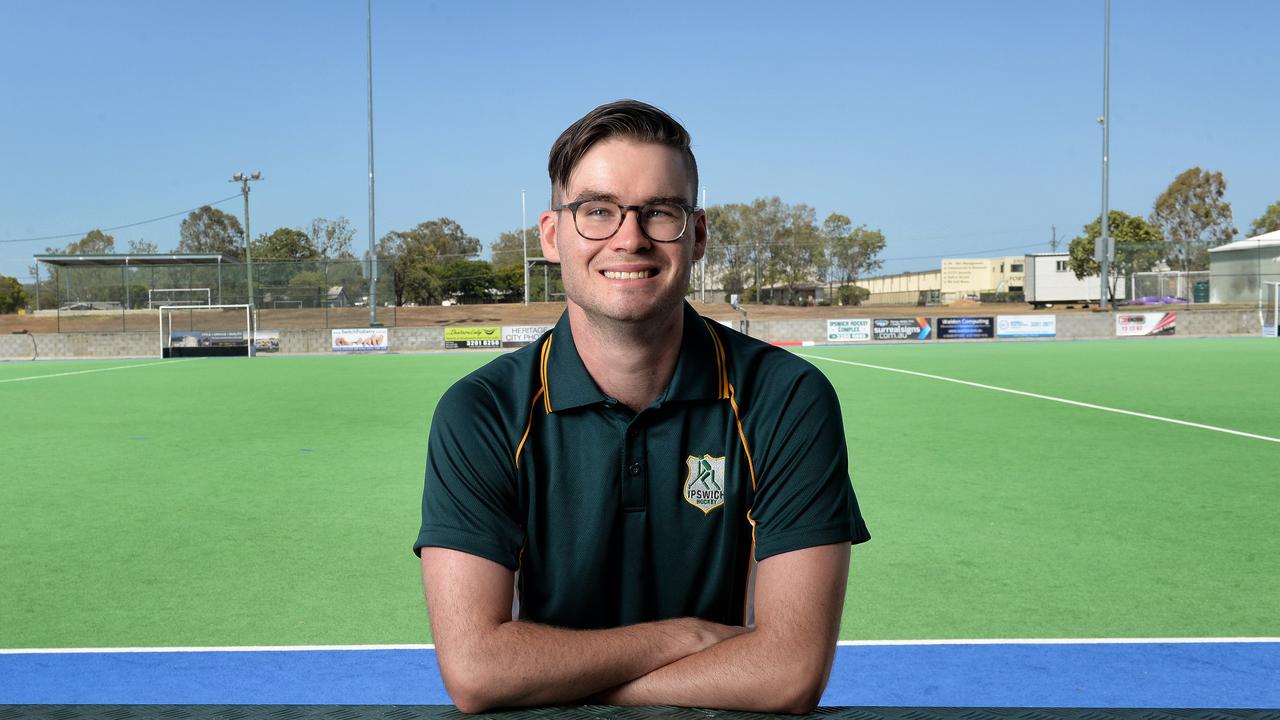 Ipswich Hockey regional coaching director Hugh Hocking is always active around the Raceview view.
Since moving up from Victoria, Hocking has done a terrific job in his all-important Ipswich role.
He oversees junior team development and works with the state representatives to sharpen their skills for major carnivals.
He coached this year's Ipswich women's team that finished fourth at the Queensland titles in Toowoomba.
Hocking also does what is needed about the Ipswich Hockey Complex to keep everything ticking along.
Theresa "Marty" Stolberg (Ipswich and District Athletics Club vice-president and coach)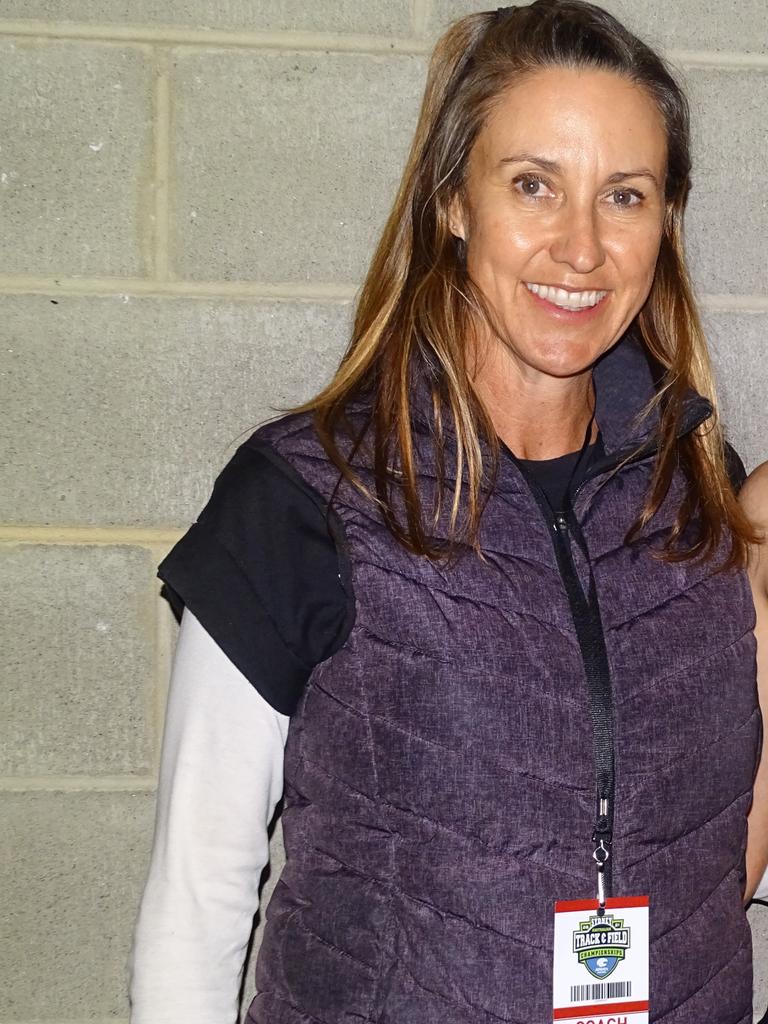 Ipswich and District Athletic Club coach Theresa "Marty" Stolberg shares her knowledge in a multitude of ways.
As a former national titles heptathlete, Marty was used to tackling different events and being well prepared.
That focus has continued for many years into her coaching and administrative work.
She regularly manages teams at Ipswich Little Athletics and senior club level.
Apart from helping so many young athletes enjoy their sport, Marty has been a prominent figure in the organisational requirements for club event and carnivals at Bill Paterson Oval.
Robbie Carr (Swifts rugby league club president)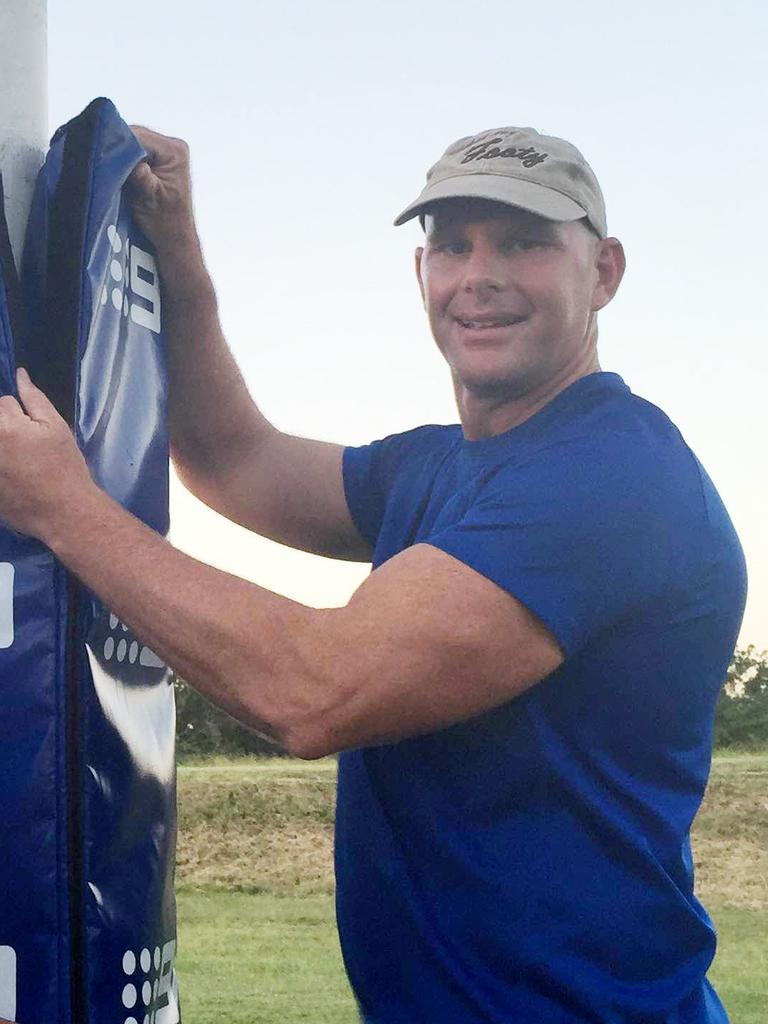 Swifts A-Grade president Robbie Carr is always willing to help.
When it comes to making visitors welcome, Carr is up with the best.
The Swifts club president is one of the most active officials around the region, generating a terrific sense of club spirit.
Teaming with good friends like Swifts head coach Wayne Finch, Carr has dedicated countless hours to promoting his sport and his beloved Bluebirds.
That includes organising tribute days and manning the announcer's box at the club's Purga ground, one of the best venues to watch rugby league.
Gary Wilkins (Western Pride patron)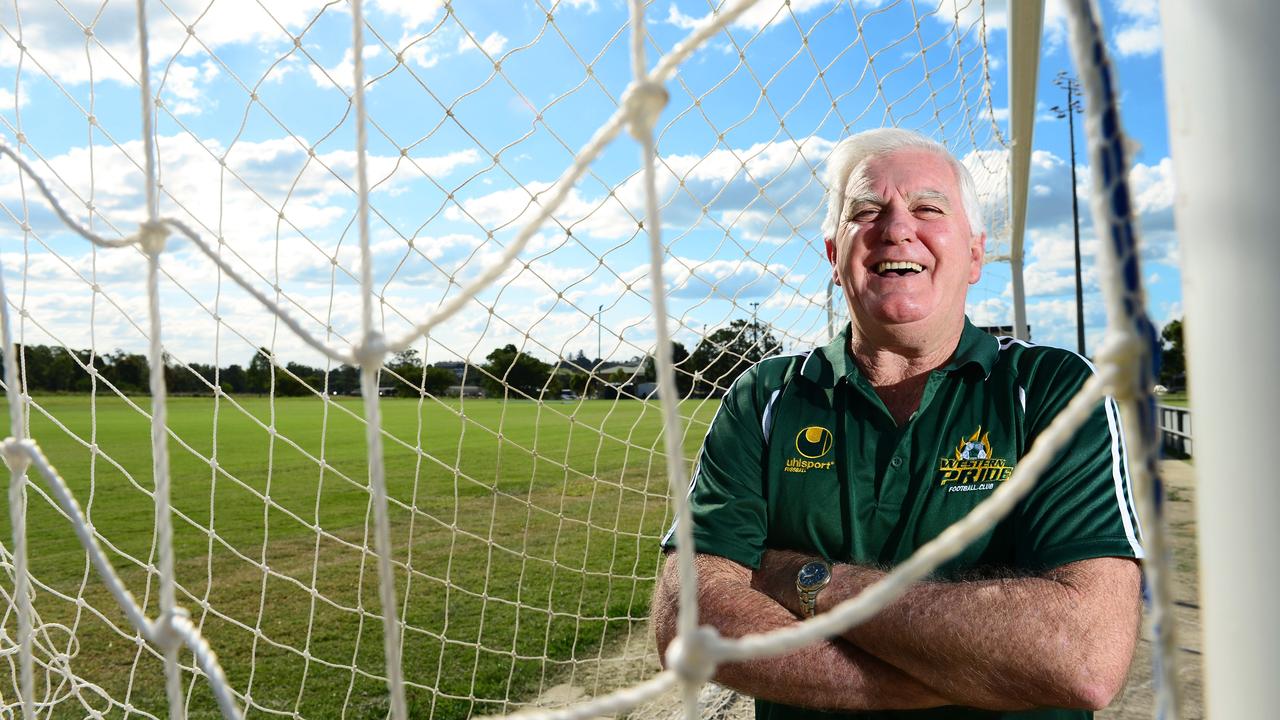 Western Pride patron Gary Wilkins has an incredible footballing record.
As one of Ipswich's most successful former players, Wilkins was always going to be a progressive administrator.
The former Queensland captain led his state in 34 of his 35 matches between 1967 and 1974.
He represented Australia 22 times on his way to being chosen in Australian football's Hall of Fame.
Moving into administration, he fostered strong ties with A-League club Brisbane Roar becoming chairman in 1993 after a stint with Queensland Lions.
Wilkins was awarded the 2000 Australian Sports Medal for services to football.
He also has a Brisbane Roar medal named in his honour.
Back in his home patch, Wilkins is now an active member at Western Pride Football Club.
The Ipswich born and bred achiever was never happier than when he shared in the club's historic 2017 National Premier Leagues grand final success.
Wilkins continues to provide a positive approach to supporting football, mindful of our past achievements and looking at ways to take the game forward in the Ipswich region.
Michael Williamson (Norths Rugby League A-Grade coach)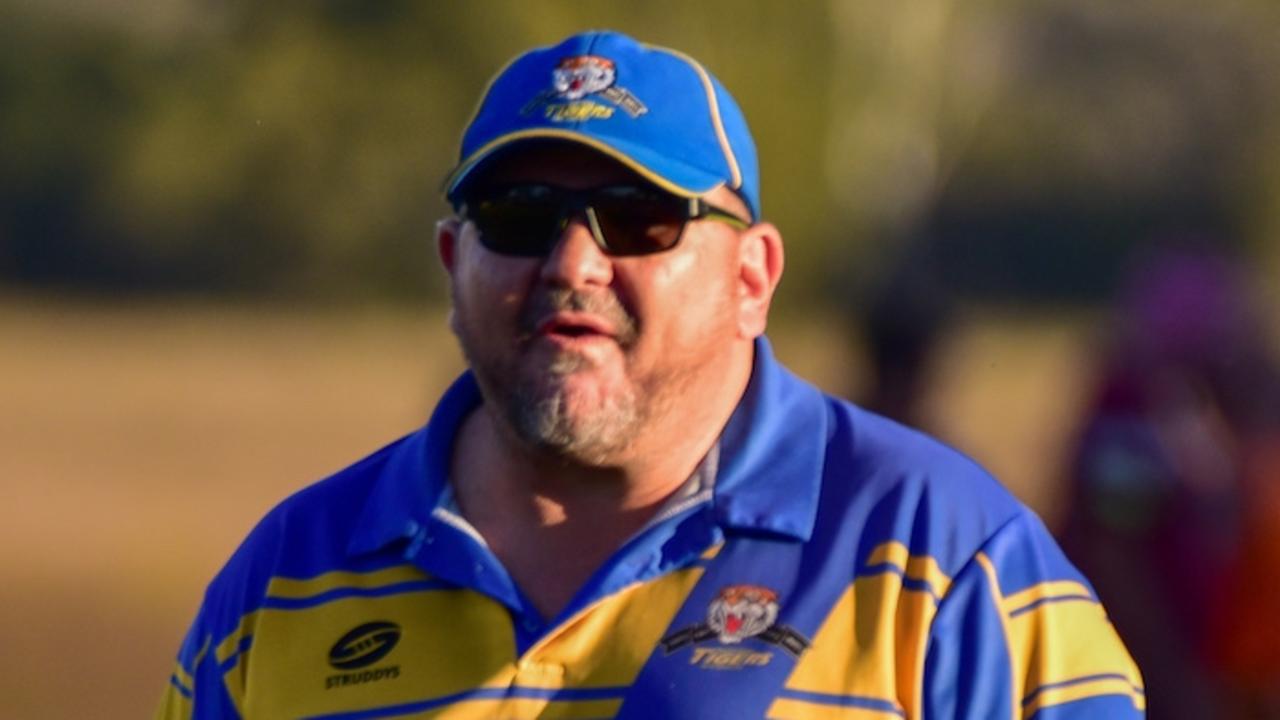 Norths A-Grade rugby league coach Michael Williamson has a sharp eye for junior talent.
The Norths Tigers coaching director seemed content in past seasons to focus on his work developing junior talent.
However, he has taken that experience to a new level this year.
After unexpectedly taking on the Tigers A-Grade coaching role in April, he has quickly got to work building a Norths team of the future.
He continues to bring promising teenage talent into senior football, all while retaining strong Tigers ties.
David Martin (Rugby League Ipswich board member)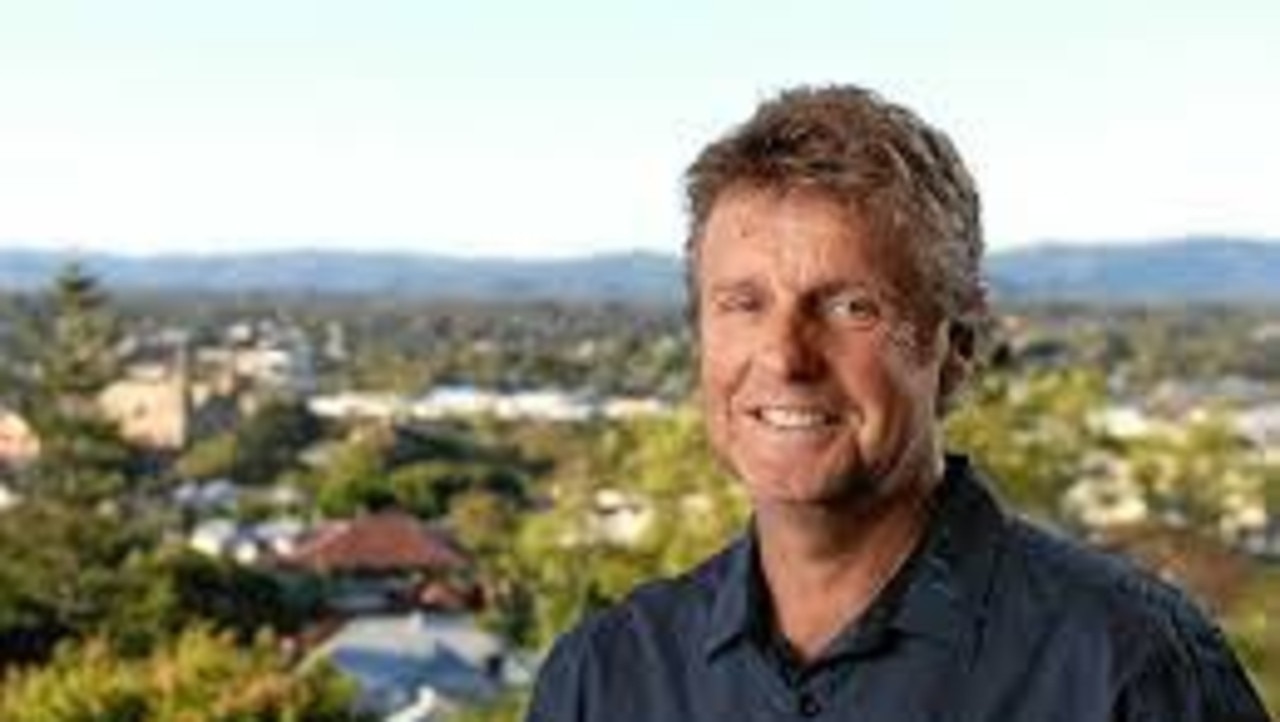 Rugby League Ipswich board member David Martin is always out and about promoting sport at weekends.
The former Ipswich City councillor is always at the rugby league over weekends.
That fits his role as a Rugby League Ipswich board member. However, he regularly contributes much more.
Martin is always taking photos and videos to promote achievements of players and clubs, especially their tribute and memorial days.
At other sporting events he regularly attends, he proudly waves the Ipswich flag.
Martin also has a strong sense of Ipswich history, keen to see the city build on past achievements.
Denis Smith (trot enthusiast and columnist)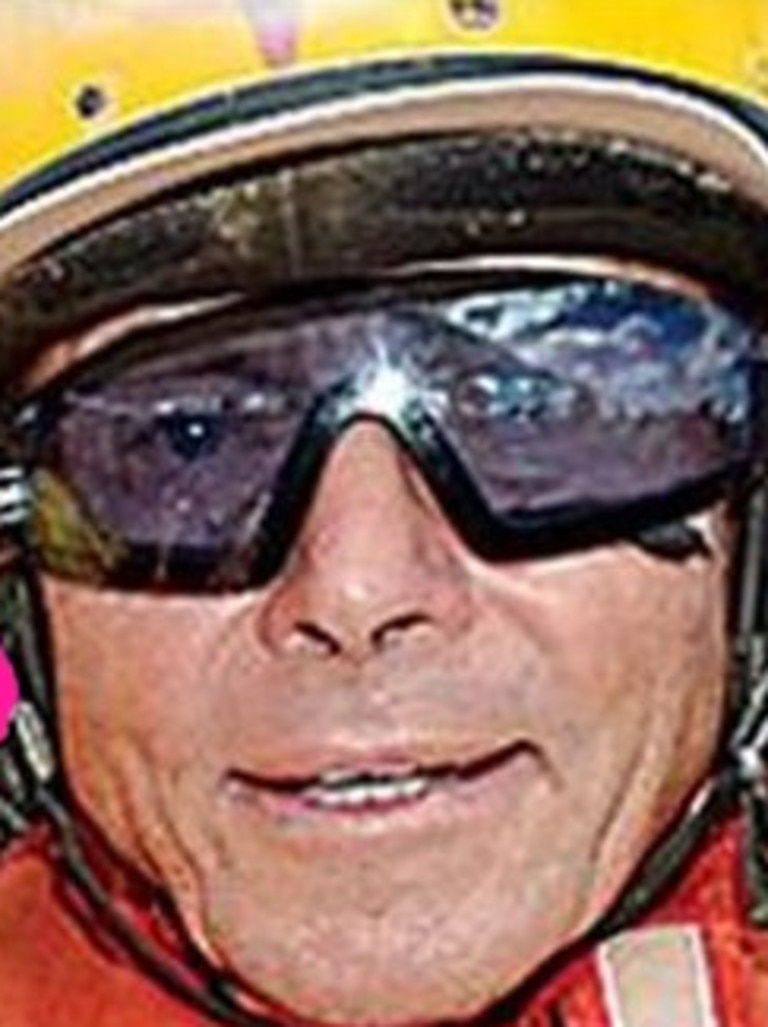 Denis Smith
If medals were awarded for commitment, Smith would have an entire collection by now.
Battling to secure more exposure for his favourite sport, Smith typifies the struggles hobby trotters experience.
He devotes considerable energy to helping the Marburg Pacing Association (MPA) conduct important country meetings.
He is constantly highlighting the issues that matter and promotes the great work being done by the MPA to strengthen grassroots trotting.
If you know someone who is doing tireless work not on this list, email us their name, sport and details.