Ipswich and District Athletic Club gold medal winner Montanna McAvoy with supportive mum Alicia at the national titles in Sydney.
IPSWICH and District Athletic Club duo Montanna McAvoy and Rochelle Vidler strengthened their Commonwealth Youth Games claims with stunning performances in Sydney.
McAvoy and Vidler were the standout performers among eight medal winners from the club at the Australian track and field titles from March 26-April 2.
McAvoy ran superbly in the under-18 2000m steeplechase winning the gold medal with a new meet record.
The following night, the former North Queenslander outclassed the opposition to clinch the U/18 3km in a personal best time. She set another Australian track and field championship meet record (9.14.67), also achieving a Commonwealth Youth Games qualifying time.
Vidler, who turned 16 during the national titles, regained her best form by winning the under-18 hammer throw.
As she regularly does, Vidler competed against much older athletes.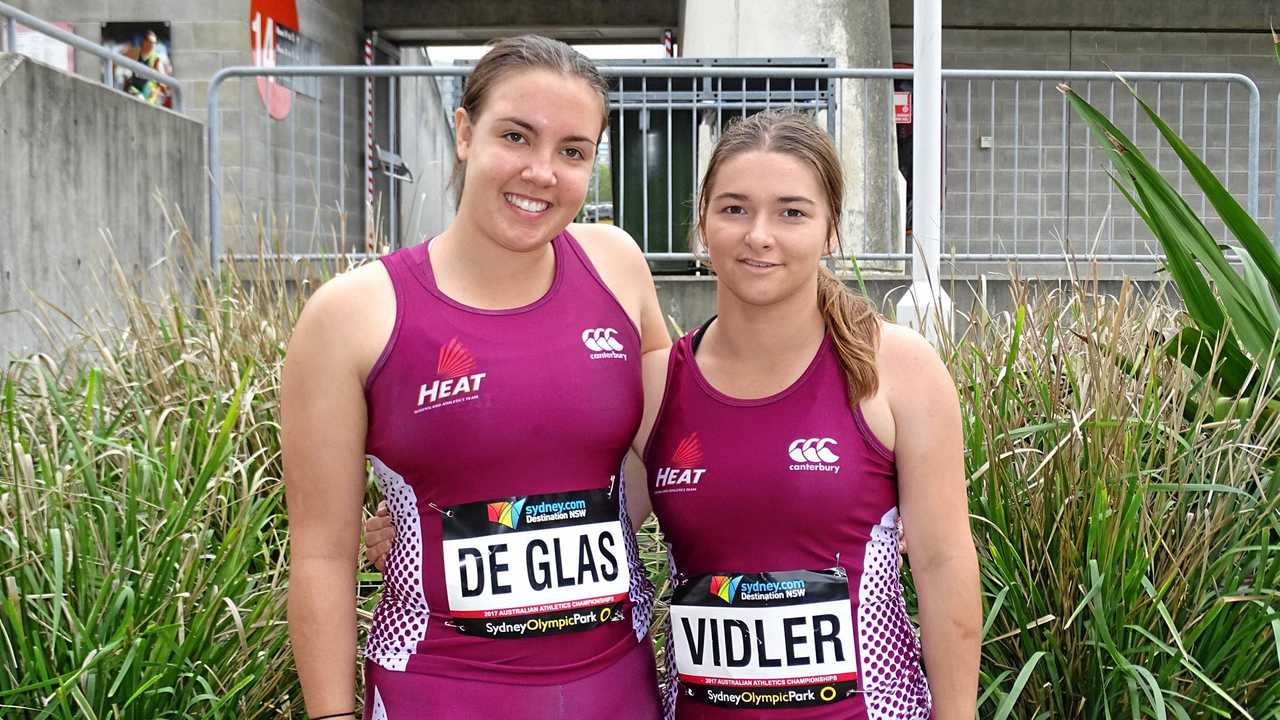 Ipswich and District Athletics Club national titles competitors Phoebe De Glas and gold medal winner Rochelle Vidler.
Ipswich and District Athletic Club official and coach Vic Pascoe rated McAvoy's 3km performance something special.
"I've never seen her run with such determination," Pascoe said. "That race was unbelievable."
After sticking with the breakaway bunch at Olympic Park, McAvoy broke clear near the end to sprint to the finish to collect her second gold medal.
Pascoe was stunned how fresh she looked on the medal dais.
"Montanna was joking and carrying on and you wouldn't have thought she even had a run," Pascoe said.
"Her mum (Alicia) was so proud of her and so was her coach. It was really, really special."
That followed her 2km steeplechase event the night before where she secured an early lead and never looked threatened. McAvoy won that race in six minutes, 35.57 seconds.
Pascoe said Vidler responded superbly at the nationals after the disappointment of having a trip to South Africa cancelled.
Athletics Australia is this month expected to name the team for the Commonwealth Youth Games.
The Games are in the Bahamas from July 19-23. McAvoy turns 17 that month.
Pascoe also praised club athletes Zac Caterson, Kyra Domrow and Erin Wright for top class efforts.
Caterson won bronze medals in the under-16 shot put, discus and javelin. That boosted his tally at national level to 12 medals since his debut in under-14.
Domrow threw magnificently in the TF12 shotput to win a silver medal and set a new personal best time.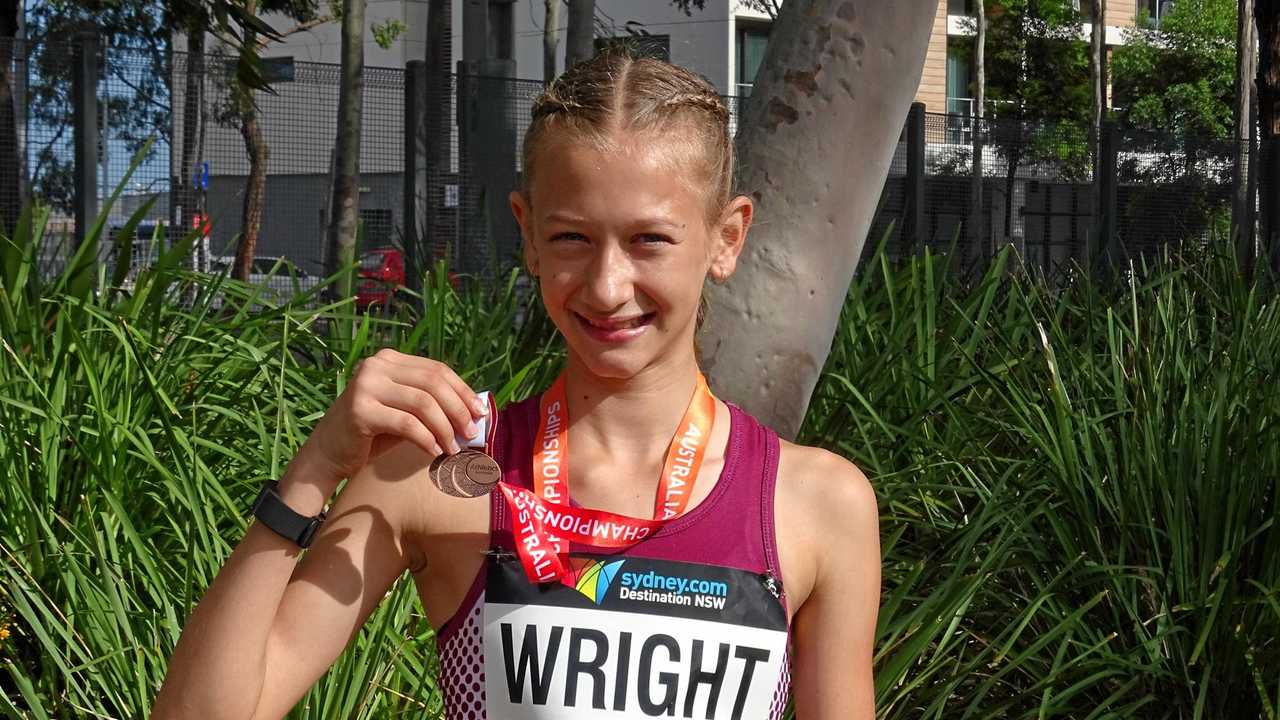 Bronze medal winner Erin Wright.
Wright achieved a PB in the U/14 80m hurdles, winning the bronze medal.
"She said she wasn't settling for fourth," Pascoe said. "Determination by this pocket rocket prevailed on the day."
Pascoe said the eight medals was just short of his pre-meet prediction for his club charges.
"It was a wonderful result by our club members having to perform in some really hot, windy and wet conditions with a bit of a cold change happening," Pascoe said.
"I was amazed by the performances throughout the week of competition.
"Just to get to this level is a marvellous achievement."