Whether it's due to the recent Olympics or the club's ongoing successes, Ipswich athletics supremo Vic Pascoe is a happy man.
The Ipswich and District Athletic Club has achieved its highest ever membership reaching the magical 150 mark for the new season.
The timing is perfect with 16 promising athletes heading to Townsville for this weekend's North Queensland Championships.
Ipswich club competitors won 34 medals and set 33 personal bests at last year's NQ Championships in Mackay. Given the recent improvement and form of his team, Pascoe is tipping a stronger overall result in the latest competition from Friday to Sunday.
"I think we can actually do better than what we did last year," the club president and coach said.
"Nearly half the team were medallists from last year and those kids have improved immensely.
"They have got a big chance of doing really well."
The North Queensland Championships are one of the major athletic programs at the start of a new season.
Pascoe said a number of athletes trained through the winter and kept fit.
"They have been working pretty hard overall because school sport has been coming online at the moment," he said.
"Queensland Athletics hosted a couple of meets to give everybody a chance leading up to the Queensland Allschools (in October).
"A lot worked through. They stuck to their Covid-19 regulations.
"They only had a short break after the Australian titles in April."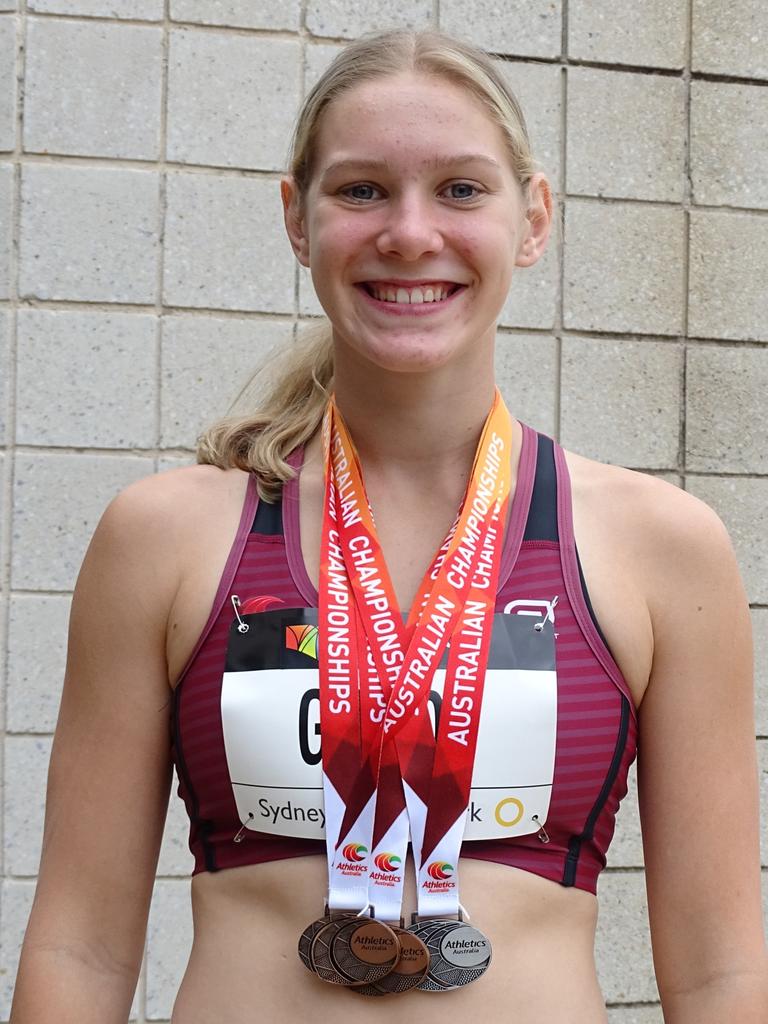 The latest team is spearheaded by nationally number one ranked Charlize Goody who is competing in the heptathlon with teammates.
"She's been in very good shape at the QGSSSA meet," Pascoe said.
Goody broke records and set personal bests in the discus and javelin.
Pascoe said other big improving athletes to keep a close eye on included Isabella Willshire, Indiana Platen, Mackenzie Crowley, Ethan Platen, Sebastian Sills and Abbie Severinsen. They were all medallists at last year's North Queensland championships.
Pascoe will be joined by other dedicated Ipswich club coaches Shaun Crowley (throws) and Mark Sills (sprints and jumps).
Here's the full list of Ipswich club athletes to watch at the North Queensland Championships from September 24-26.
Addison Farinazzo: 12yrs 100m, 200m, 80m hurdles, long jump.
Indiana Platen: 12yrs 100m, 200m, long jump, high jump.
Ethan Platen: 15yrs 200m, 400m, high jump.
Isabella Willshire: 13yrs 100m, 200m, 400m.
Mackenzie Crowley: 13yrs shot put, discus, javelin, hammer throw.
Archer Crowley: 11yrs 800m, 1500m, discus, shot put, high jump.
Sebastian Sills: 12yrs discus, shot put, javelin, hammer throw.
Abbie Severinsen: 13yrs heptathlon, 90m hurdles, 200m hurdles.
Hudson Severinsen: 11yrs shot put, discus.
Acacia Wohlsen: 12yrs 100m, 200m, long jump, high jump.
Rylee Novinetz: 14yrs 400m, 800m, 1500m.
Camryn Novinetz: 17yrs 3000m, 5000m walk.
Monique Williams: 14yrs heptathlon, javelin, discus, 200m.
Kyran Williams: 16yrs long jump.
Lily Vine: 15yrs 100m, 200m, 90m hurdles, long jump.
Charlize Goody: 15yrs heptathlon, discus.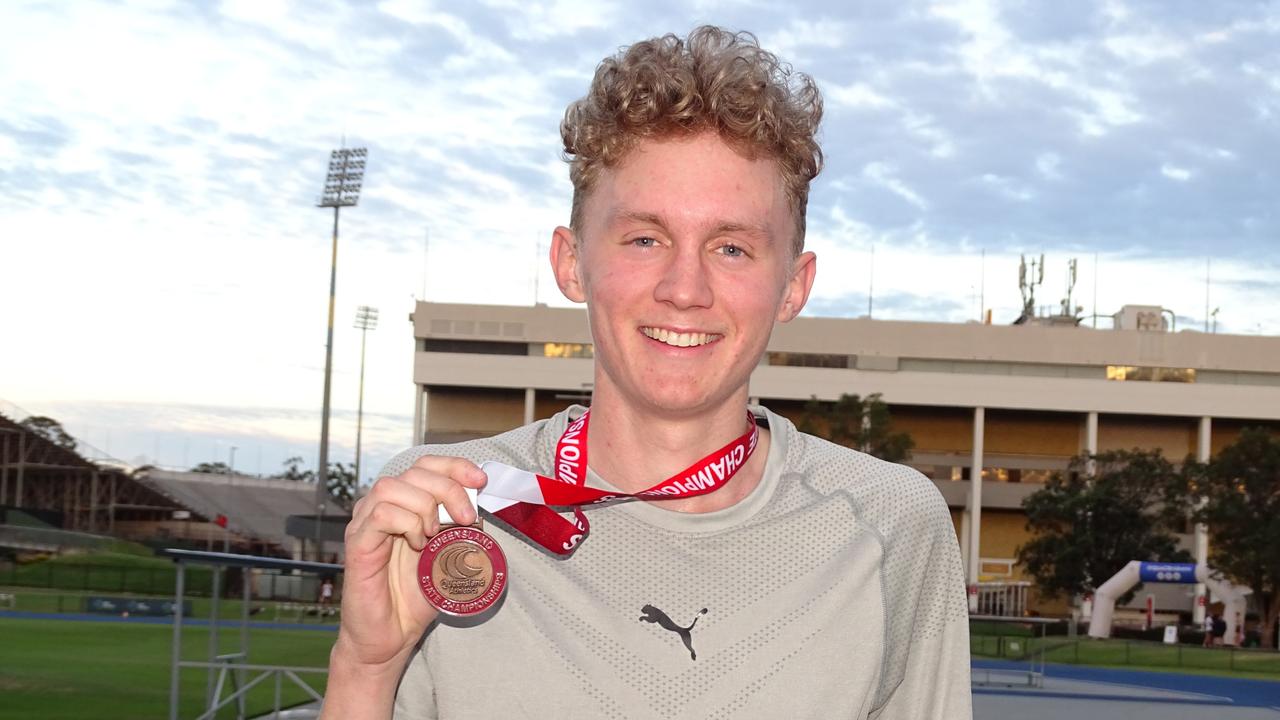 Ipswich runner Jude Thomas after his sensational run finishing third in the open 10,000m Queensland Championship race.
As the latest Ipswich club team heads north, elite regional runner Jude Thomas is celebrating another major achievement.
After a record-breaking run earlier this year, Thomas ran third in the Queensland Championships Open 10km event last weekend.
Thomas broke the longstanding record for U20 runners with a time of 29.49.57. The old record of 29.58.40, held by Gerard Barrett, had stood since 1974.
Thomas eclipsed eight seconds off that previous best.
Thomas' training partner Daniel Williams finished 11th in 32.36.24.
Both athletes are coached by NANCI Squad mentor Peter Reeves.
More Coverage
34 medals: Ipswich's new breed in exceptional performance
How humble Vic launched illustrious career chasing a wild pig