Esk runner Tamara Carvolth has added the 10km Queensland cross country title to her latest successes.
ATHLETICS: After winning another state cross country title, Tamara Carvolth just wanted to go for a run.
She did this morning, heading off for a 20km trek around Esk.
The dedicated mum had a day earlier won the Queensland open women's 10km cross country title in 39 minutes, 52 seconds on a hilly course around Maleny Golf Course.
Her 20 second victory in the Sunshine Coast hinterland was the first time she won over that distance. Her previous state cross country successes were over 8km courses.
Another determined Ipswich and District Athletic Club competitor Jude Thomas was just pipped on the line in the under-17 6km race at Maleny.
He had to settle for second by the smallest of margins after clocking 20 minutes, 44 seconds.
In a sign of the Ipswich club's ever developing talent pool, newest member Holly-Maree Matthew won her state 2km under-11 event in eight minutes, 12 seconds.
For Carvolth, the latest title came a week after she comfortably won another 10km event at Ipswich's Park2Park.
That followed her recent success in the 8km Somerset Rail Trail run.
However most pleasing for the 28-year-old was it continued her steady progress recovering from nerve pain in her foot that had limited her training for three months.
"It's one of the toughest courses they have ever had in Queensland," she said of Saturday's challenge.
"It's hillier than Park2Park.
"It's just hills galore.
"I took the lead after about 500m and then slowly built up."
Although not expecting to win on Saturday, the modest athlete was keen to represent Queensland at the national cross country titles at the same venue later this month.
"I thought I would be sore but I pulled up pretty well this morning," she said.
"It's definitely a huge relief that all the training is starting to pay off."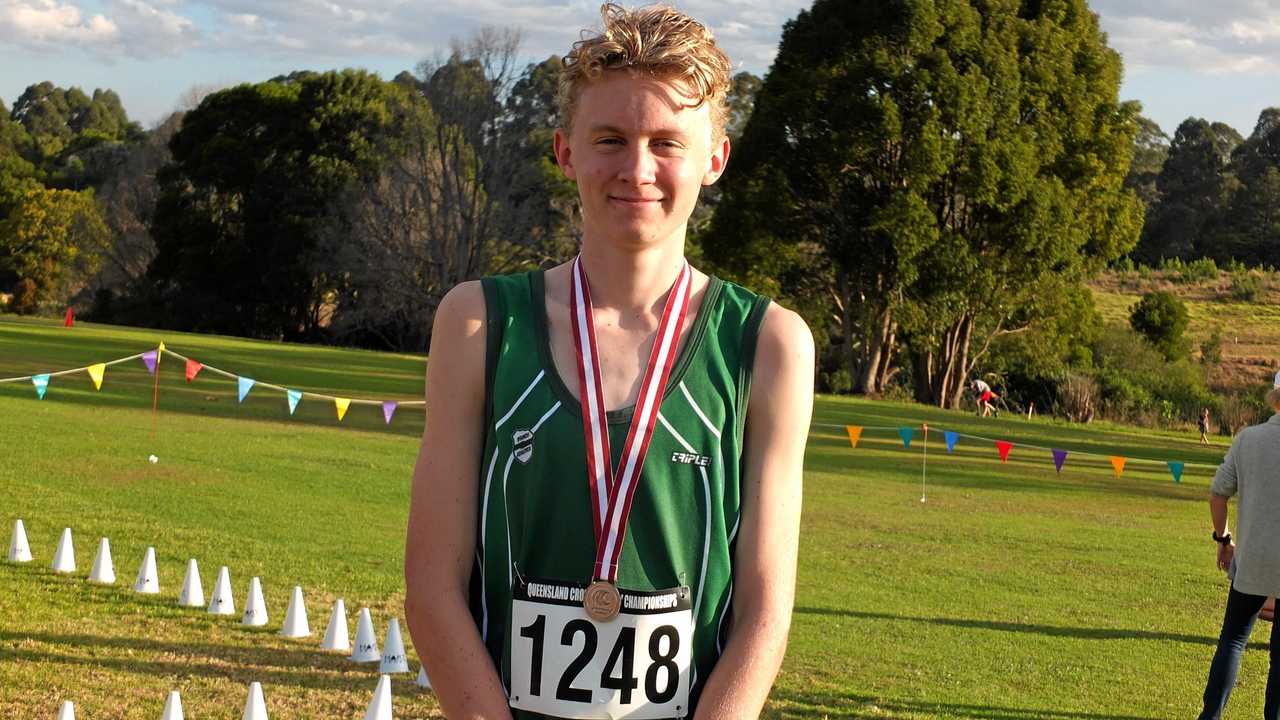 Ipswich and District Athletic Club competitor Jude Thomas was a narrow second placegetter in his U17 6km event at the Queensland Cross Country championships.
After running the race of his life on Saturday, Thomas is also preparing for the Australian Cross Country Championships. He had already qualified by winning the Queensland All Schools title last month.
Thomas won the open 5km race at last month's Park2Park run and was part of the successful St Edmund's College relay team over the half marathon.
In other weekend results involving Ipswich club runners, Reece Griffin came 14th in the under-18 6km event (23.39.00).
Aeysha Granzien was 12th in the under-20 6km cross country run (30.46.00).
Meanwhile, a call has gone out for volunteers to assist with the annual Ipswich Winter Carnival at Bill Paterson Oval on August 26.
Club official Vic Pascoe welcomes anyone able to help to phone him on 0409 754884.
Nominations for the track and field events close on midnight on August 23.
Nominations for the prizemoney handicap events close on August 20.