Ipswich Little Athletics Centre competitor Laylani Va'ai (right).
TWO promising competitors from the Ipswich Little Athletics Centre have received a major boost in their sporting endeavours.
Camryn Novinetz and Laylani Va'ai were selected to attend the recent Little Athletics Australia National Under 15 camp at the Australian Institute of Sport in Canberra.
Camryn and Laylani were among 14 athletes from Queensland chosen for the camp, which also included representatives from other states.
Camryn was selected for the 1500m walk.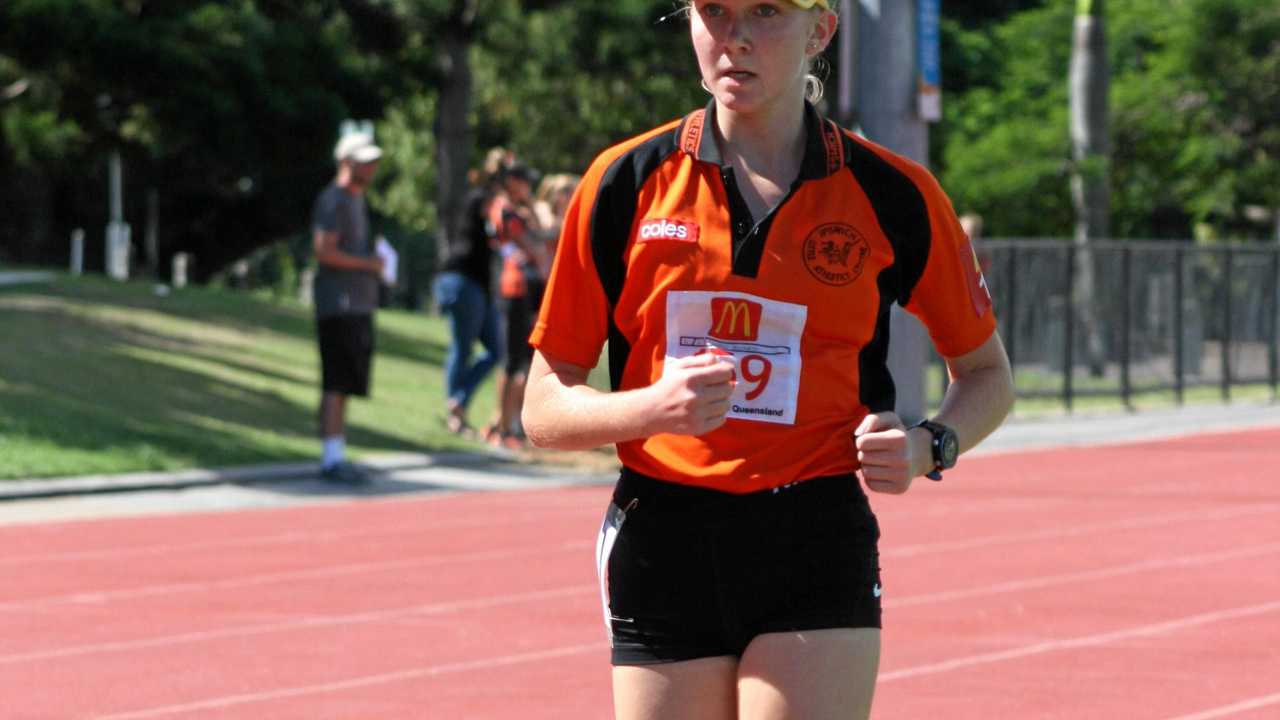 Camryn Novinetz
Laylani was recognised for her multi-event talents.
The live-in camp provided an opportunity for the Ipswich duo to improve their athletic skills, working with elite coaches, at world-class AIS facilities.
In addition to coaching and work on their general fitness, they attended workshops on topics including strength and conditioning and stretching.
The aim of the camp was to develop and support young athletes who were showing a commitment to the sport and have reached national standard.