Steeplechase exponent Jude Thomas leading from the front.
Fresh from his gold medal win in the under-18 3000m at the Australian Athletics Championships in Sydney earlier this year, Ipswich resident Jude Thomas has donned his first Australian uniform and collected a further gold medal for the same event at the Oceania Athletics Championships in Townsville earlier this month.
This added to the silver medal he earned in the 1500m earlier in the Oceania Championships.
"The 3000m was run in very tough and windy conditions, but I still managed to run just outside of my personal best time and set a meet record, so I'm pretty happy with the result," Thomas said.
"It was a great learning experience as it is a level above Nationals and sees us treated like professional athletes, with drug testing, team talks and sports psychology sessions."
But what Thomas enjoyed the most was the camaraderie with other Aussie junior teammates and the opportunity to meet international and Australian elite athletes.
His win, as part of the Australian contingent attending the 23 country Oceania Championships, came on the back of a strong athletics season and amid his preparations for this year's Australian Schools Cross Country Championships.
His strong performance in the 3000m meters in Townsville, saw him cross the line first ahead of U20 athletes running in a combined event, with fellow Queensland runner and Brisbane local Patrick Thygesen, close behind.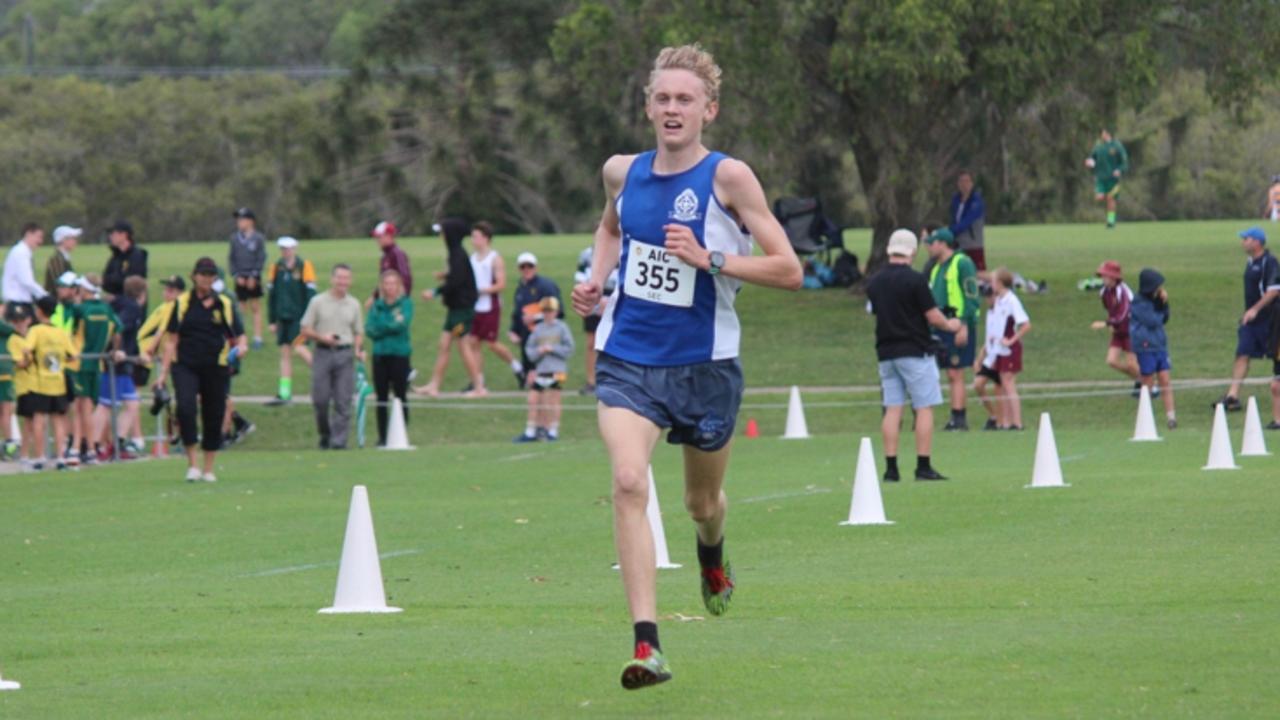 Jude Thomas running in AIC cross country for his school.
Thomas, a student of St Edmund's College Ipswich and member of the Ipswich and District Athletics Club, runs as part of the NANCI Running Crew under the watchful eye of coach Peter Reeves.
Since linking with Reeves in January last year, Thomas has learned a great deal from his mentor as the pair formed a winning combination that has dominated both athletics and cross-country events in his age group.
Running upwards of 120 kms per week of largely low intensity efforts have helped him build incredibly strong aerobic fitness.
Thomas' recent form has included a 14m35s time for 5k at the annual Sandgate Parkrun 'speedweek' in June this year, just 11 seconds outside the Australian Parkrun record.
This weekend he is targeting the Gold Coast 10k to improve on his PB of 34:44 set the last time he raced that distance at the Great South Run in 2018.
After graduating Year 12, Jude hopes to pursue studies in sports science at USQ in Ipswich.