Record-breaking Ipswich athlete Jude Thomas is a frontrunner to represent his country at a future Olympic Games. Could 2032 be a crowning moment?
IPSWICH'S Tokyo Olympians like Ash Barty and Leah Neale were displaying immense promise well before representing Australia on the biggest sporting stage.
Tennis ace Barty and second time Olympic swimmer Neale were winning Ipswich Australia Day and City of Ipswich Sports Award as early as 2009. They began building international reputations from 2012.
Sydney 2000 Olympian Heath Ramsay was collecting major junior awards from 1994, such was his incredible potential.
So who will be Ipswich's Olympic competitors at the 2032 Brisbane Games?
Here's some exciting young people working hard and dreaming of achieving that wonderful feat.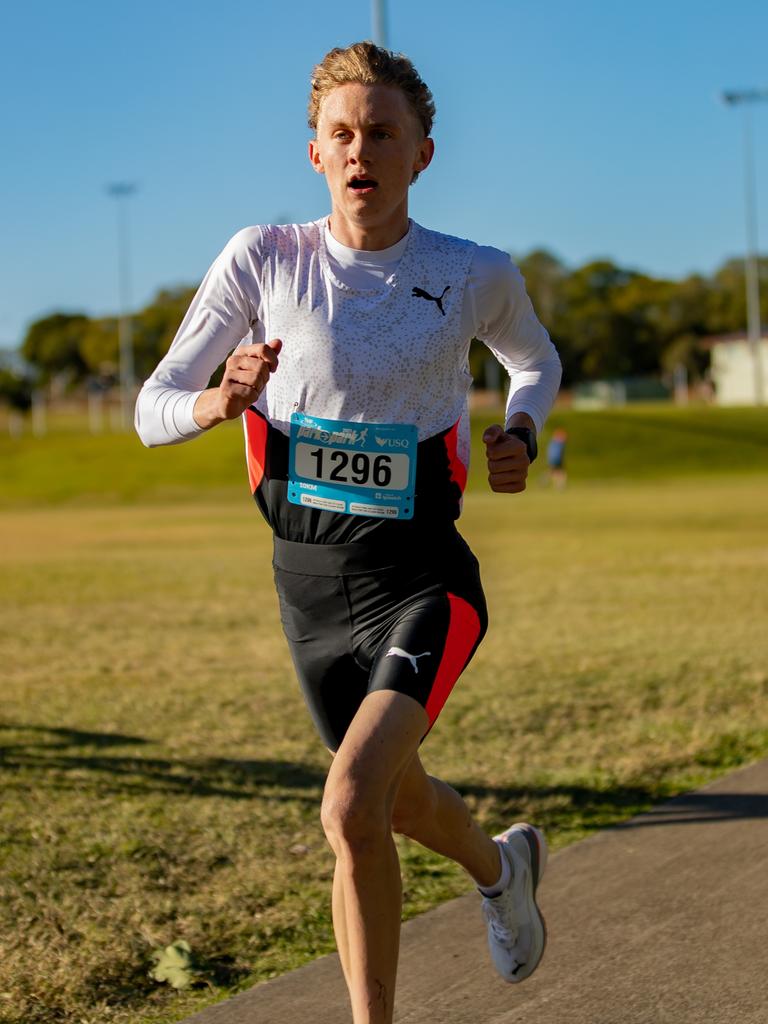 Ipswich athlete Jude Thomas on his way to breaking another record ― this time in the latest Ipswich Park2Park 10km event.
Jude Thomas (athletics)
GIVEN what "world class" Jude has already achieved, he could well compete at an Olympics before they are staged in South East Queensland.
However, he will be in his middle distance running prime in 2032.
Fresh from breaking the latest Ipswich Park2Park 10km record with a 31 minute, 38 second run, Jude continues to impress everyone with his spate of records across multiple track and cross country events.
After Jude broke a recent Australian record, his coach Peter Reeves was left in no doubt the Ipswich and District Athletic Club and NANCI Running Crew competitor would represent his country in coming years.
"I've been around the sport for 50 years and I tried to look at it objectively . . . but he is the most talented runner I've ever seen in my life," Reeves said.
Jude is already matching or bettering times by Australia's previous record-setting runner Craig Mottram.
"He's just phenomenal," Reeves said of the Ipswich-bred teenager. "Jude is world class."
Before his latest Ipswich Park2Park victory, Jude also set a national record over 5km at the Kedron parkrun.
His sensational time of 14 minutes and two seconds bettered the previous standard (14:13) set by current Olympic marathon runner Liam Adams.
That stunning performance came after 19-year-old Jude set electrifying medal-winning and record times over 1500m, 3km and 5km in major under-20 track events earlier this year.
But what is most impressive about the former St Edmund's College student is his calm, calculated approach to every challenge.
Jude recently signed with the Melbourne track club, working under Nick Bideau and Collis Birmingham.
Reeves will remain the Ipswich achiever's coach as Jude continues to study and train in Ipswich.
Currently focused on the cross country season and upcoming Australian half marathon championships, Jude trains up to 180km a week and wins events with a minimum of fuss or fanfare.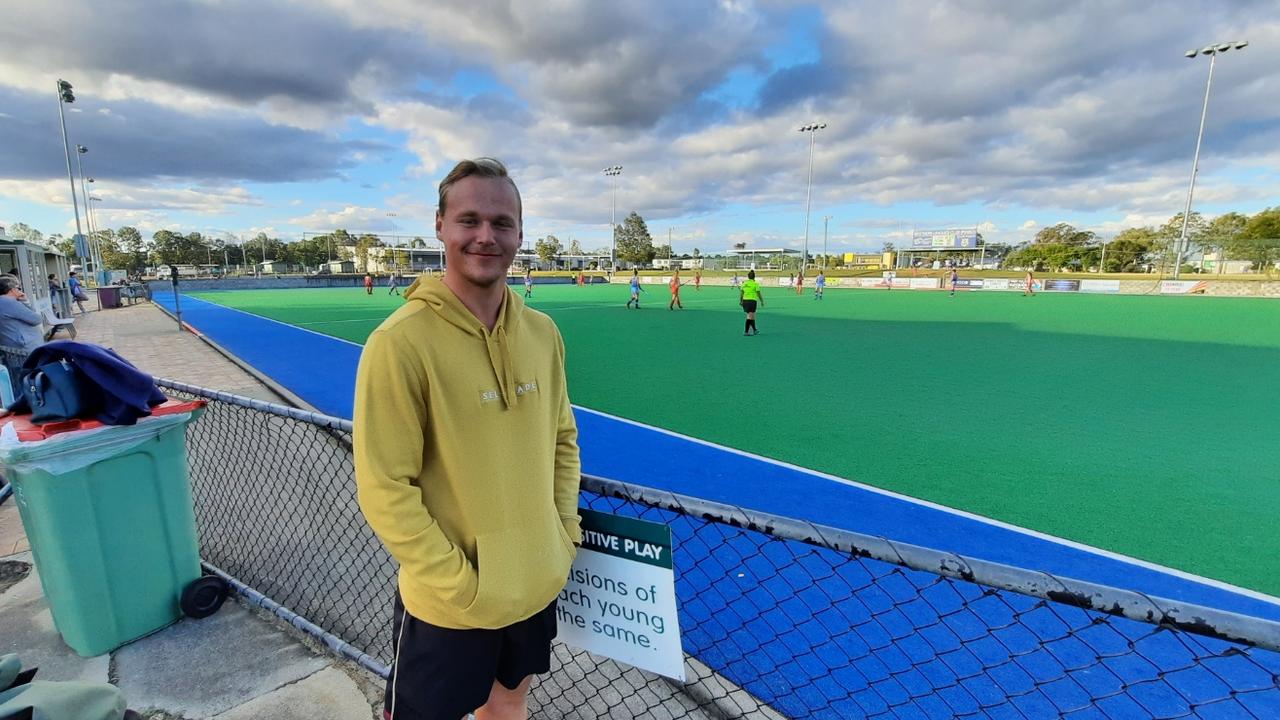 Zac Profke (hockey)
SEEING the Kookaburras set the highest standards at the Tokyo Olympics is the perfect motivation for Zac to continue aiming higher.
With a willingness to learn and possessing a lethal penalty corner strike, Zac recently enhanced his future international hopes by being selected in the Australian under-21 Burras squad.
He benefited from a high performance training camp at the Gold Coast as he awaits news on future national squad opportunities.
The rising Ipswich hockey player also gained inspirational insights into what is required to become an elite Australian Kookaburras player.
The Queensland representative junior player continues to play for Norths in the Ipswich competition and for Pine Rivers-St Andrews in the Brisbane league.
His incredible tomahawk and penalty corner shooting has become a major attribute.
Aged 20, he will be at the peak of his hockey career when the Olympics come to Queensland.
But his main shorter-term focus is trying to secure a spot in the Australian under-21 team with the possibility of contesting a Junior World Cup.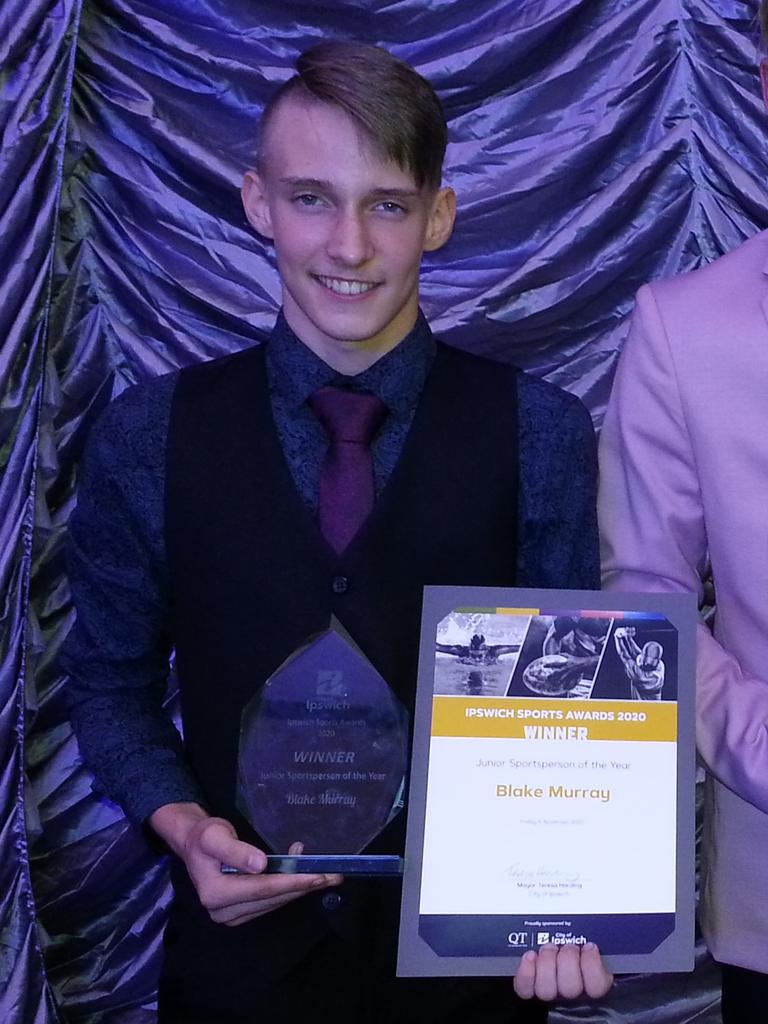 2020 City of Ipswich Junior Sportsperson of the Year Blake Murray.
Blake Murray (judo or taekwondo)
Flinders View teenager Blake has two future Olympic options if he continues his incredible path in martial arts.
The 2020 City of Ipswich Junior Sportsperson of the Year is excelling on the world stage in his under-18 age group for taekwondo and Haidong Gumdo, a traditional form of sword cutting.
The Queensland, national and Oceania champion achieved world title success in both feats in Korea.
Having turned 16 in January, the versatile competitor has also been developing his judo skills at national level.
His single-minded focus on training and defying challenges underline his immense potential as a future Olympian.
After winning his first Haidong Gumdo world title in 2017, Blake was told repeating that against world-acclaimed Koreans was unlikely as he got older.
However, he stepped up his training ― up to four hours a day ― and rose above that mental obstacle to prove again that Australians can win against the best.
Supported by and training with his dad Derek, Blake has also achieved international success in family divisions.
"I've been competing at tournaments in taekwondo and Haidong Gumdo for a long time and judo is newer than those two so I'm experiencing the different competitions," he said after winning last year's major sports award.
"Hopefully in the future, I can make an Olympics in that."
The 2020 Junior Sportsperson of the Year award was Blake's second in Ipswich, having also been recognised in 2017 after winning his first world title.
Ipswich golfer Louis Dobbelaar displays his trophy for winning the Dogwood Invitational.
Louis Dobbelaar (golf)
Reigning Australian Amateur champion Louis has always had a mature approach to his development.
From his early teens, he was making state under-18 teams and learning from the best while playing overseas in major junior tournaments.
By 14, the high-achieving Brookwater golfer had already played on courses in six different countries in a single year.
Louis was confident and self assured while keeping a measured approach to his exceptional talent.
The Ipswich talent was once tipped to be the next Adam Scott, following in the footsteps of Australia's world class golfer.
With single figure handicaps since he was 11, Louis was invited to the United States where he came second in his age group in a tournament in Florida.
In his home region, he was recognised early with an excellence award in the 2015/16 City of Ipswich Sports Awards.
Louis represented Australia as a teenager at APGC Junior championships.
Among the Brookwater junior and open champion's successes was winning the prestigious North and South Amateur titles in North Carolina.
He also was an age group runner-up at the USKG Teen World Championship in Pinehurst, USA.
If he's still at the top of his game in 2032, Louis would be every chance of pushing for selection on the Australian Olympic team.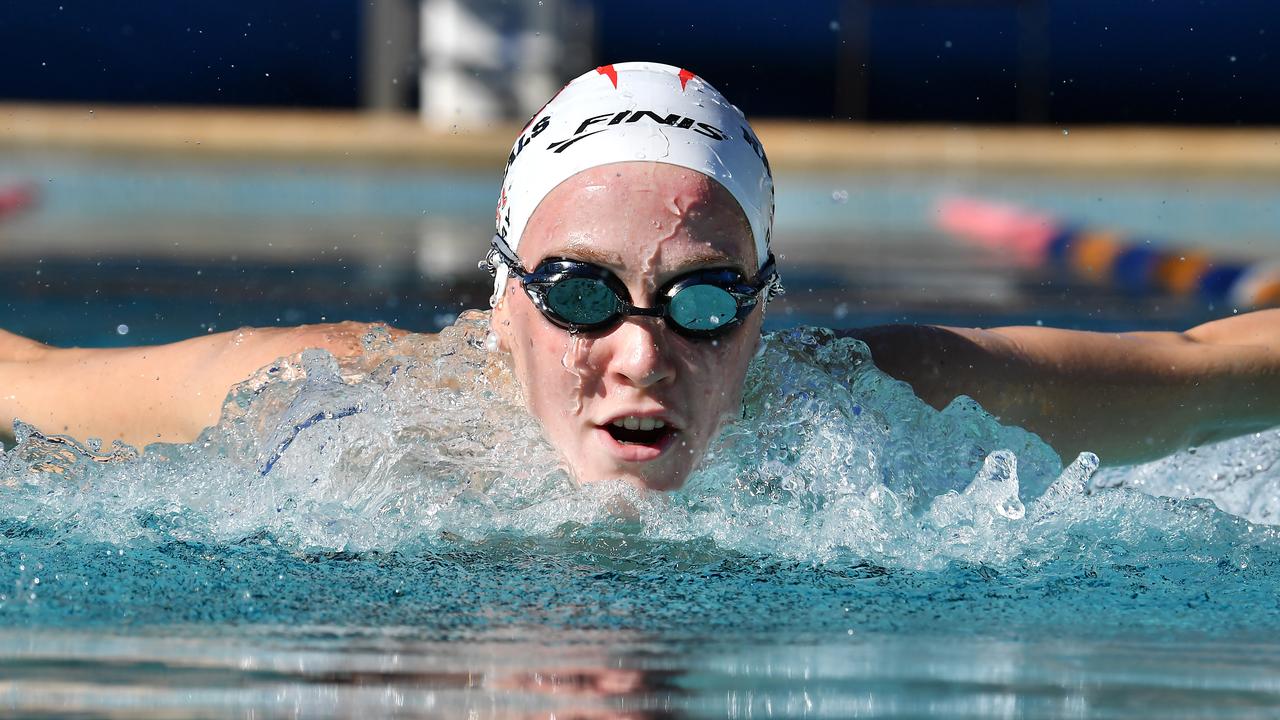 Schoolgirl swimmer Ella Ramsay is preparing for an exciting future on national teams.
Ella Ramsay (swimming)
Ella has the perfect inspiration to chase her Olympic dream. Her dad Heath, a proud Ipswich born and bred swimmer, represented Australia in butterfly at the Sydney 2000 Olympics.
But while Heath remains a constant source of support, Ella is carving out her own reputation as a swimmer of the future.
Now aged 16, Ella could be nearing the end of her career in 2032 given how much swimming has become a young person's sport at international level.
However, anything is possible when you have the incredibly diverse talent Ella has.
Competing recently at her first Australian Olympic trials, the St Peters Western Club all-rounder recorded a time of 2.13.85 in her first open final. She qualified sixth fastest for the 200 individual medley.
That sensational swim underlined why she is one of Australia's most exciting prospects for future Olympics.
She won an incredible 14 medals at the six-day Australian Age Championships at the Gold Coast in May.
Coached by Tokyo Olympics mentor of the moment Dean Boxall and Maxine Seear at Indooroopilly, Ella displayed her multiple talents at those titles.
Among Ella's other achievements over the past 12 months were being named Female Swimmer of the Meet at the Queensland Sprint Championships.
In 2017, Ella collected three gold, three silver and two bronze medals at the New Zealand Short Course Championships in Auckland.
Over the five-day meet, the West Moreton Anglican College Year 7 student set personal bests in eight of her 10 races.
Ella's impressive effort at her first international meet came after a similar series of personal best efforts at the Queensland Short Course Championships in August.
Ella won two gold and four silver medals from the 50m freestyle to the 200m medley at those titles.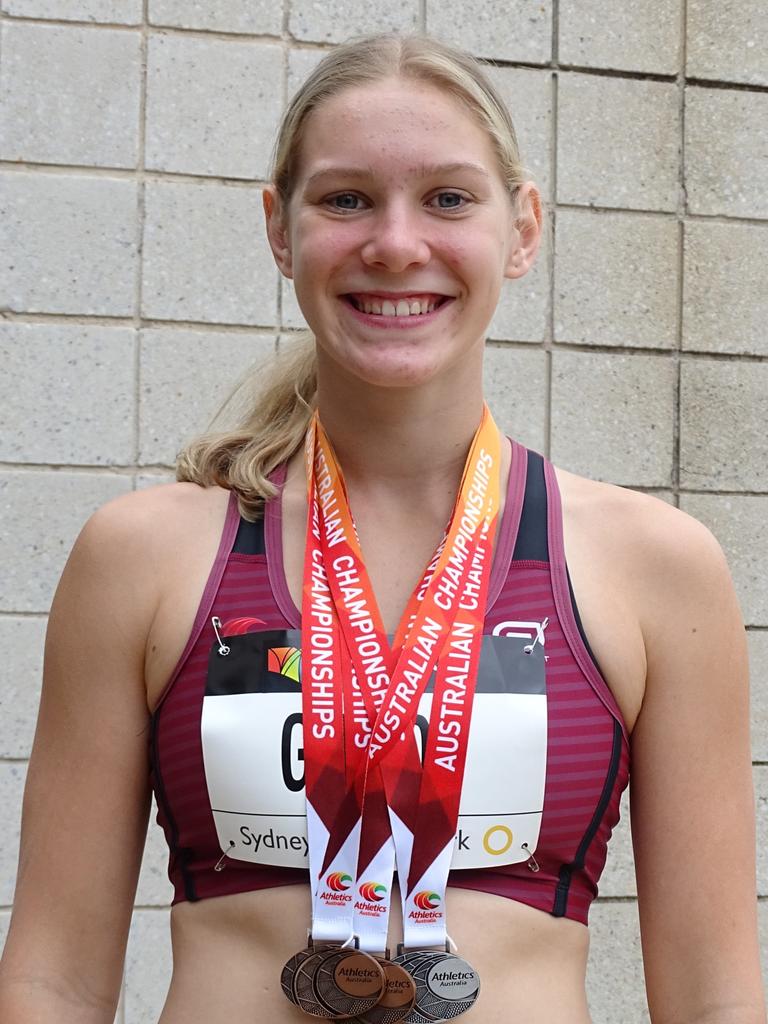 Charlize Goody (athletics)
Multi-talented Karalee competitor Charlize has the skills and temperament to represent Australia at the Olympics.
Having turned 16 in January, Charlize continues to blossom in a range of athletic pursuits.
But it's not only the adaptability of Ipswich's Australian under-16 heptathlon champion that impresses her supportive coach.
Consistent performer Charlize sets a fine example for other athletes as she continues to deliver multiple exceptional efforts.
"She is a role model for my squad," Ipswich and District Athletic Club coach Mark Sills said.
"All the younger ones definitely look up to her. She takes some of the younger ones under her wing, which is always good as well."
Given what Charlize has achieved this year, that is little wonder.
She has won gold medals at four major state or national competitions, culminating in her success at the Australian individual titles in cold and windy Melbourne.
Charlize set yet another personal best in amassing 5041 points from her seven under-16 disciplines.
"It was an event she has worked and aimed at since COVID began last year," Sills said.
"Even with the latest threats of cancellation, she continued to train 100 per cent.
"What makes it more impressive is it was her fourth major competition in four and a half weeks with three previous state titles for Little A's and QA (Queensland Athletics) contested in the three weeks prior."
But as Sills highlighted, the year 10 Ipswich Girls' Grammar School student transitions naturally from one event to the next because of her underlining commitment.
"It's just her work ethic," the Ipswich coach said.
"Her time management is really healthy to do what she does at school. She also made it to state level for swimming as well."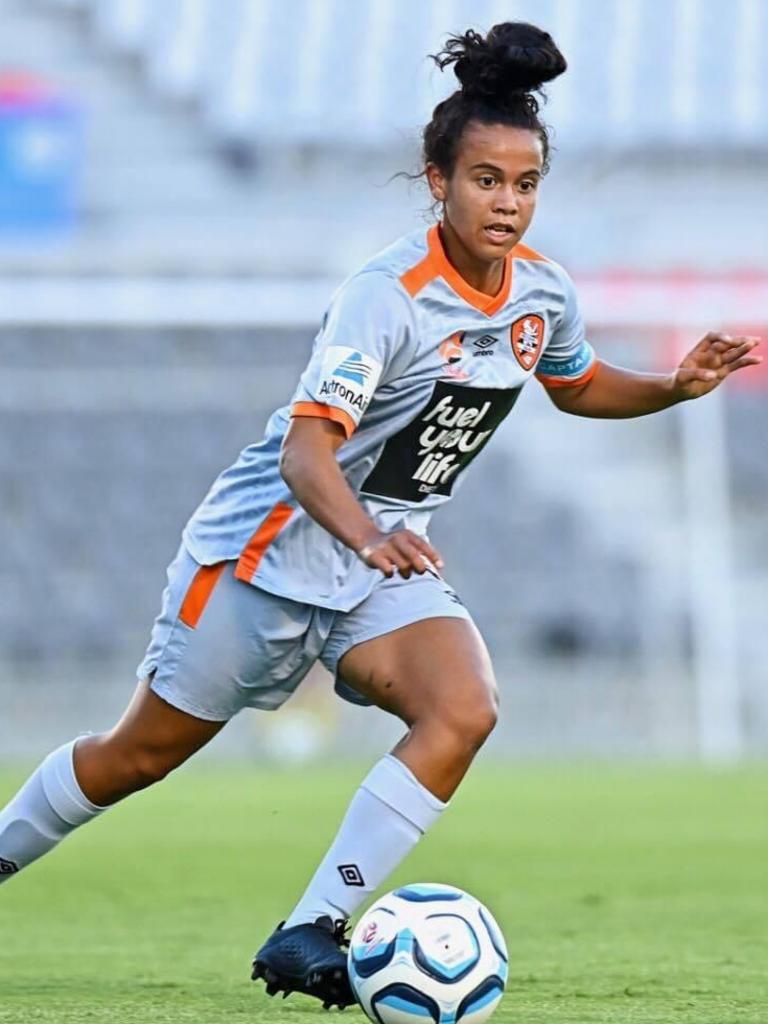 Former Western Pride and current Brisbane Roar footballer Holly McQueen.
Holly McQueen (football)
From the age of five, Springfield footballer Holly wanted to play for the Australian Matildas.
After securing a W-League contract with the Brisbane Roar this year, she is on a path to achieving that goal.
Former Western Pride player Holly is currently a consistent performer for National Premier Leagues competition leaders Lions.
After completing her current commitments in September, she will return to Brisbane Roar for the next W-League season.
The accomplished defender is still in the junior Matildas squad, having been recognised at national under-17 and Matildas camps.
Holly, 18, is waiting to see if the Asian Cup qualifier goes ahead next month, her next stepping stone to senior honours.
She grow up in Springfield, furthering her football development with in the school of excellence program at Cavendish Road High School.
Holly "wanted to become a Matilda" after hearing about the national team from former Queensland under-14 captain and current Australian Olympic player Clare Polkinghorne.
Inspired by Polkinghorne's story, Holly made her first Queensland Schoolgirls team in under-12 contesting the nationals in Bendigo before continuing her representative development.
Holly captained the QAS side in 2020 before attracting attention in the NPLW competition and with W-League club Brisbane Roar.
Roar head coach Jake Goodship described Holly as a "hard-tackling, ball-playing" centre back with strong leadership qualities for a young player.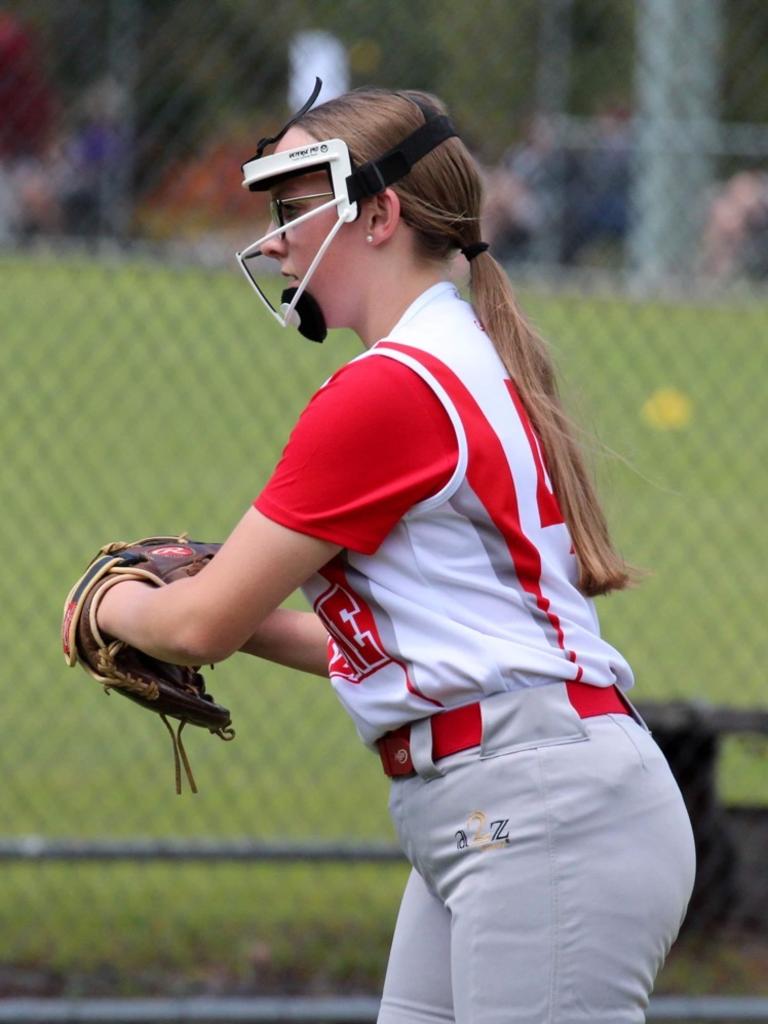 Charlotte Gaddes (softball)
It can be a massive disappointment for excited teenagers when sporting tours to the United States and Japan are called off.
However, for rising Ipswich softballer Charlotte, losing those opportunities this year may prove a blessing in the longer term after all the Covid challenges.
Charlotte is likely to receive more international opportunities in coming years after originally being chosen in the Australian under-14 Diamonds squad and later retaining her place in the under-15 squad.
An Olympic Games in Brisbane, where she regularly plays her sport, would provide plenty of motivation to continue striving for higher honours.
Charlotte has been a state player in recent years.
She has been lining up for Brisbane club Panthers in three teams, having started her softball career with the Tigers club in Ipswich.
Her regular commitments have been with the Panthers under-16, under-18 and A3 (senior) sides.
Charlotte pitched for Brisbane in her side's grand final win over Redlands at the state under-16 titles at the Sunshine Coast.
She came on as a reliever in the third innings in a tough battle.
"One of Charlotte's real strengths is she doesn't let things like affect her," her proud dad Wayne said.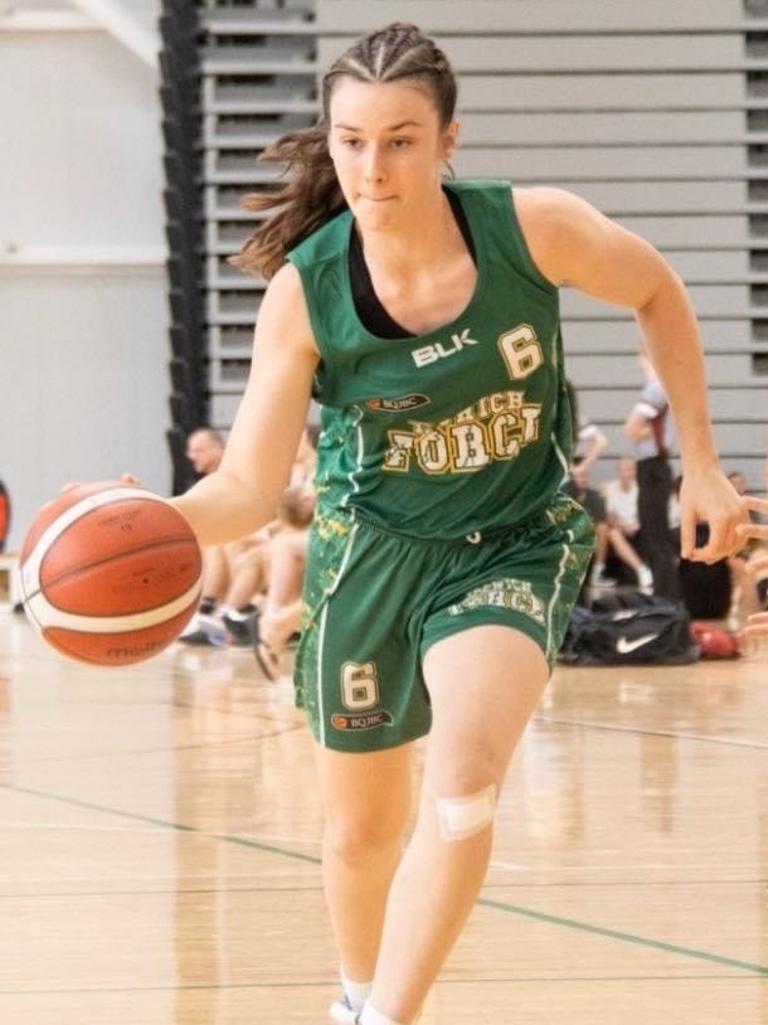 Former St Peter Claver student Charlotte Hegvold.
Charlotte Hegvold (basketball)
Multi-talented Ipswich teenager Charlotte reveals a lot about her professional ambitions when she rates Ali Brigginshaw and Damian Lillard major inspirations.
Having accepted an American offer to play for Weber State University this year, Charlotte can dream of one day representing Australia like her rugby league and basketball idols.
The loyal Ipswich Force and former St Peter Claver College basketballer has been based in Utah this year, having being offered a NCAA Division 1 opportunity.
A four-year scholarship with Weber State Uni exposes the dedicated student to the highest level of college basketball.
Aged 18, Charlotte has a solid sporting foundation to build on with the 2032 Olympics a long-term dream she has followed since she was eight. Her next major goal is playing in the Women's National Basketball League when she returns from the US.
Playing for the Australian Opals in the future is driven her along.
The fleet-footed point guard has already built an impressive resume representing Ipswich, Met West and Queensland at major club and school competitions.
Since making her first Ipswich Force team in 2011, she has been a regular representative player, including captaining sides up to under-18 level.
Three years ago, Charlotte lined up for a Queensland team playing tournaments in Los Angeles.
Among the coaches she is working with is former American/Australian professional guard Derek Rucker.
The long-time Brisbane Bullets national league player finetuned Charlotte's court skills for more than two years at Auchenflower.
"He's really developed me," Charlotte said of working with Rucker. "It gives me a little bit more confidence in myself."
But it's not only in basketball that the self-motivated year 12 student has laid the foundation for future elite sporting success.
The former St Peter Claver College school captain was also making a name for herself in rugby league, where she's worked closely with Ipswich's World Cup-winning star Ali Brigginshaw.
Like Brigginshaw, Hegvold is a five-eighth always looking to improve.
"She's probably my biggest inspiration," the former Silkstone State School student said.
Charlotte has represented Met West in rugby league since 2014, sharing in last year's silver medal-winning success.
Charlotte has also featured prominently in other sports like netball, touch football, futsal and soccer.
In 2014, she was the first girl to represent Met West in three different sports at state championships. That was in basketball, cricket and rugby league.
As a player on the rise, Charlotte also dares to dream of one day playing in the Women's National Basketball League competition and representing her country.
That's why she also admires American professional player Lillard.
Having also attended Weber State University, Lillard became a five-time NBA All-Star through sheer dedication. He still plays for the Portland Trailblazers.
It's that mix of measured ambition and untapped potential that has Charlotte aiming high.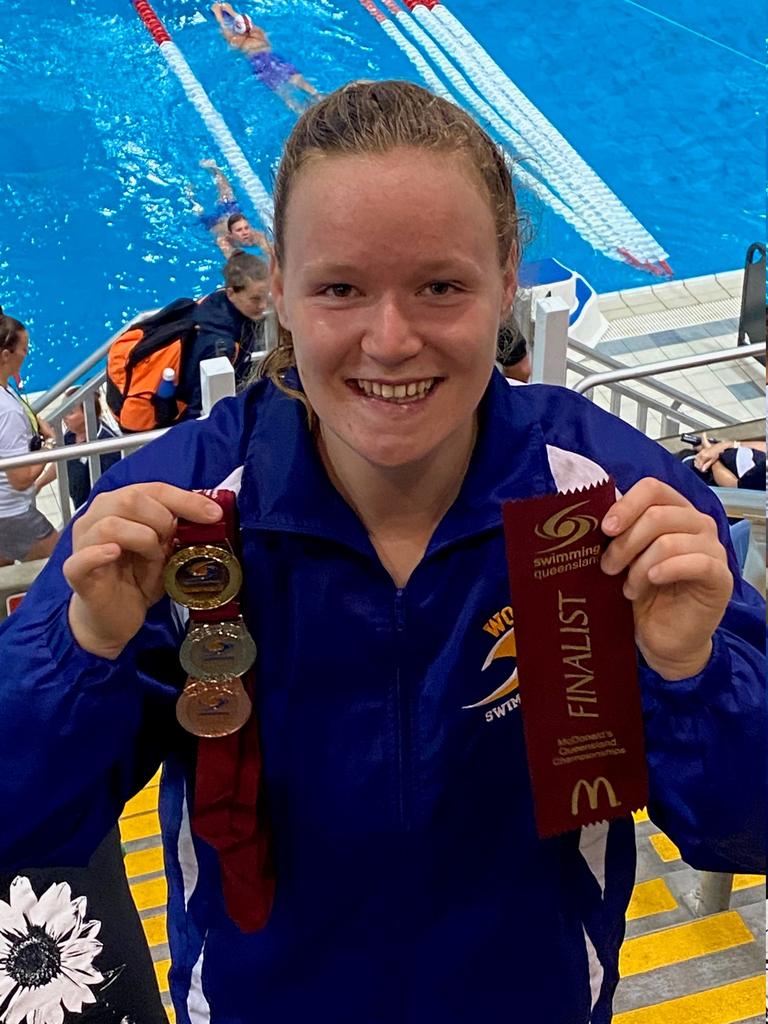 Poppy Wilson (swimming)
With the 2032 Paralympics in Queensland being a major motivation for many athletes, Poppy can join our best up and coming swimmers daring to dream.
The Redbank Plains based 17 year old was born with cerebral palsy.
She understands how lucky she is to be able to walk and have amazing opportunities in swimming with the Woogaroo club in recent years.
Poppy holds many than 10 Swimming Queensland multi-class age records.
She was selected in the 2019/20 Australian Para Development Squad and on the 2019 Brisbane Swimming Patron Shield team.
The Queensland representative has competed for Woogaroo in a number of major carnivals.
Before Covid, she won three gold, two silver and one bronze medal in her age group at the 2019 Queensland championships. In open competition, she added a silver and bronze.
In February 2020, she won a gold, silver and bronze at the Vorgee Brisbane Sprint Championships.
But one of her biggest events was swimming for Woogaroo at the World Para series, an international meet where she made three finals.
Out of the water, Poppy regularly helps young children at club nights, encouraging others to race and enjoy their sport.