Sprinter Larissa Chambers.
THE first thought proud Ipswich and District Athletic Club president Bailey Pashley had was how many clubs in Australia could match our region's latest achievement.
With three club representatives chosen for the World Junior Championships, Pashley had every reason to be delighted.
Sprinter Larissa Chambers, discus thrower Filoi Aokuso and high jumper Cassie Purdon have been confirmed in the Australian team preparing for the 15th IAAF World Junior Championships in Eugene, USA. The championships are from July 22-27.
"It's an excellent performance by our club," said Pashley who coaches Purdon in addition to his presidency role.
Chambers, 18, has been chosen for the 100m and 4x100m.
Aokuso, originally from NSW, was one of two discus throwers named.
Purdon was the second high jumper selected in the national team.
Long-serving club coach and former president Vic Pascoe said the trio had the potential to go on and "reach the sky" in future international events.
"It's absolutely brilliant," Pascoe said having been with the club since 1980.
"It's a record for the club to have three in one year."
Previous Ipswich and District Athletic Club representatives to compete at world junior level included Deborah Acason (formerly Lovely), Kerri Michel (nee Kinnane), Lynton Johnson, Josh Webb and Adam Connelly.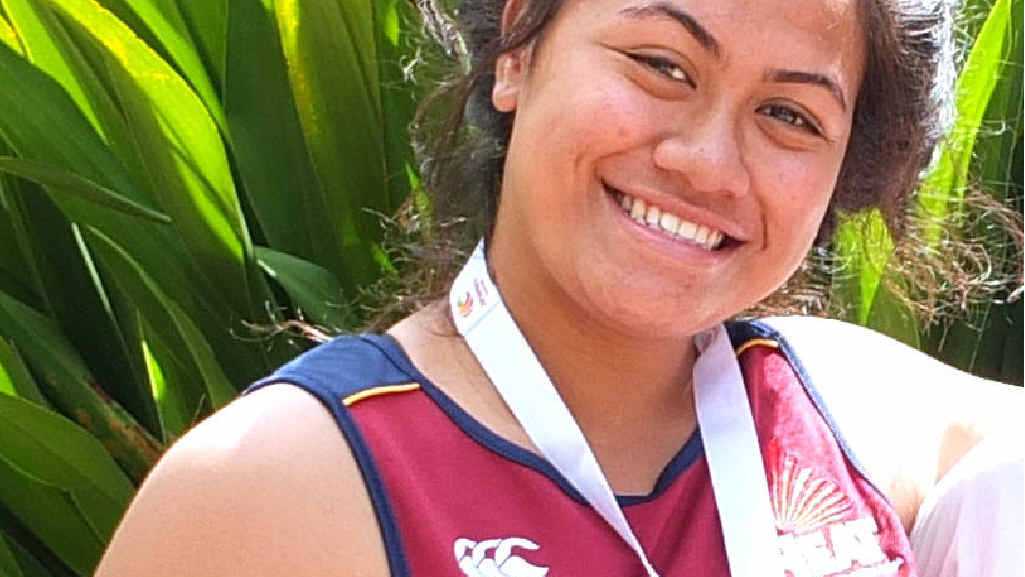 Discus thrower Filoi Aokuso.
Acason won a bronze medal in discus at the 1999 Games in Poland.
Michel competed in the 100m, 200m and relay at the 1988 Games in Canada, along with sprinter Johnson.
Webb won a silver medal in the 400m hurdles in France (2011).
Connelly competed in Sydney in 1996, before being recruited by the North Queensland Cowboys NRL club.
Chambers, Aokuso and Purdon have to compete between May 31 and June 30 and meet team fitness standards before flying out in early July.
The Australian team has four lead-up meets in Vancouver before heading to Eugene.
Pascoe coaches Chambers and said she'd compete in this weekend's Brisbane Classic before freshening up for her exciting quest.
Ipswich club throws coach Mike Moore said 18-year-old Aokuso's selection was reward for her hard work. "She's been in the top two or three (under-20) throwers in Australia for a number of years," Moore said.
She will undertake limited training the next four to six weeks while resting a sore shoulder.
"Her ambition is to make the final eight and we both feel she can improve another 4-5 metres to get there," Moore said.
Pashley said Purdon's achievement proved she had special qualities, having risen from where she was three years ago.
Purdon is also competing at this weekend's Brisbane Classic.
Youngest competitors impress
The fantastic news for the Ipswich senior club comes after Ipswich Little Athletics Centre representatives impressed at the recent state championships. Despite wet and windy conditions in Cairns, Ipswich Little Athletics competitors won four gold, 11 silver and 11 bronze medals. Sixty-nine athletes made finals.
Under 13 athletes Hayley Wright and Joel Walk were selected in the Queensland team to compete at the Australian Little Athletics Championships in Melbourne. Langton was awarded the George Harvey Leadership Award for her excellence on and off the track.