The 2022 national track and field championships will start on Saturday, and hundreds of Queenslanders will be competing left, right and centre in Sydney.
Here we present 150 of just some of our best medal chances in an A to Z guide.
School girl sprinter Torrie Lewis.
A. A is of course for Olympic bronze medallist Ashley Moloney (decathlon), and for another ace ― Alex Beck. A is also for Andre Rivett, a throwing specialist in the para open events. It is also for Aden Webber in the discus throw, and for Sam Anderson and Amos Grigg who are junior 400m aces. Also A is for and pole vaulter Alex Arbuthnot, Ashley Blackman, 15 years sprinter Amaya Mearns and field athlete Allira Takau (under 16s). And A has to be for Aspen Anderson (2000m, 17 years) and Jayda Anderson (5000m). A is also for elite jumper Teresa Anthony of Moreton Bay College.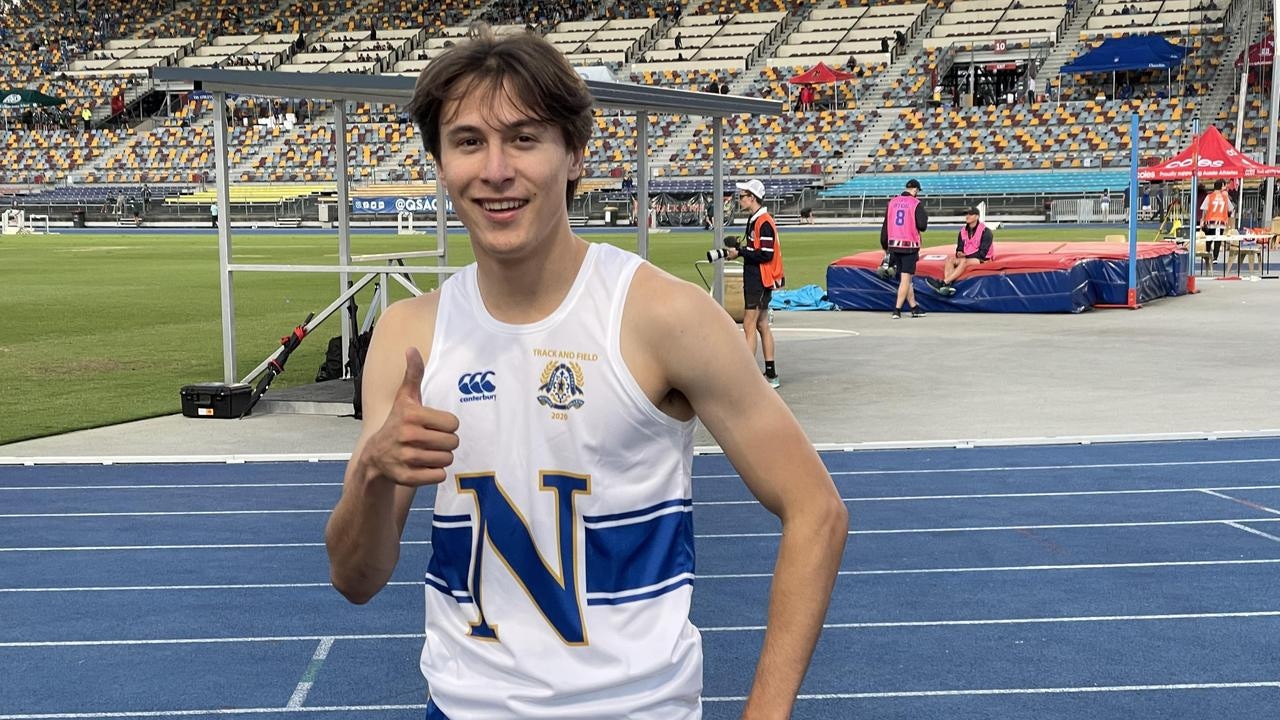 Ashley Wong will be chasing the 200m title.
B. B is for Gold Coast's Bree Masters who is well and truly back in business. It is also for brave Blake Anderson who will compete in the Para under 20 1500m, and for double Bs ― Bailey Burns (under 16 long jump), along with Lachlan Buckman (under 17 field). B is also for big hearted middle distance runner Harry Bouwmeester, sprinter Bailee-Anne Tewake, the elite 400m ace Kyle Bennett and jumper Ava Barron.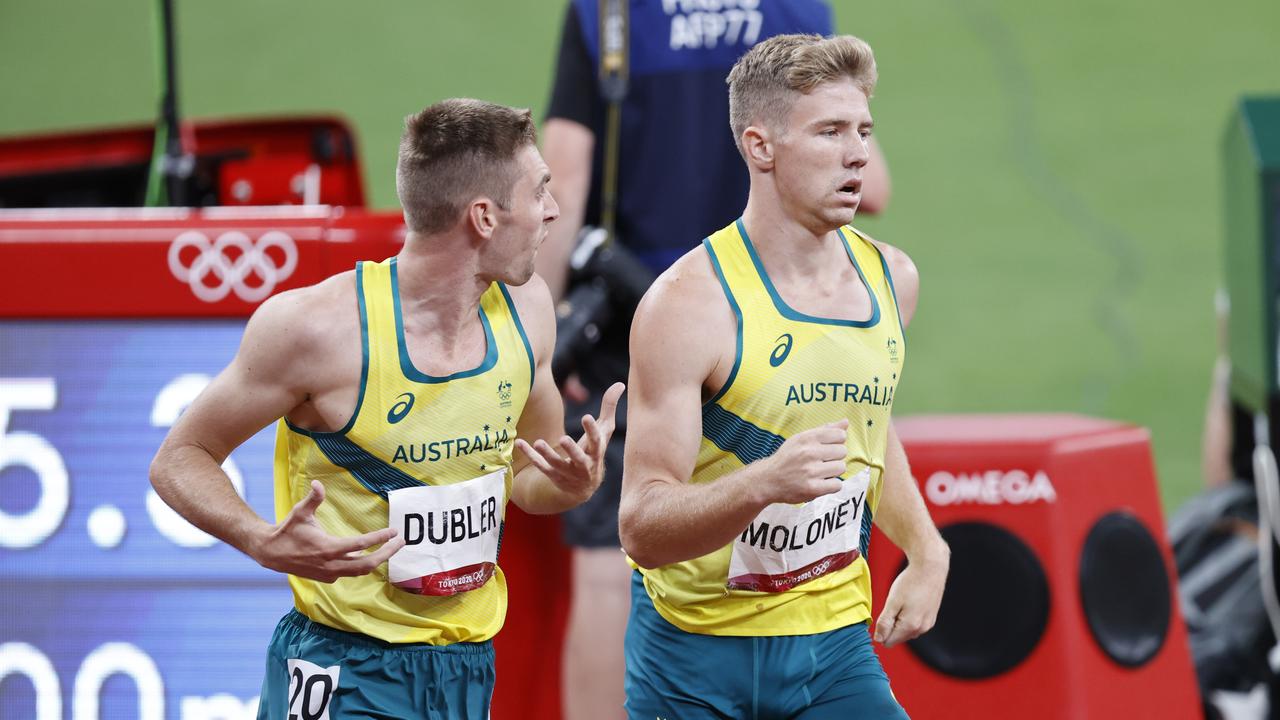 The famous moment when Cedric Dubler gives Ashley Moloney the word to take off and chase Olympic bronze.
C. C is of course for Olympian Cedric Dubler (decathlon) and for Lachlan Cornelius, a Year 12 Churchie student who is the 2021 Australian champion under 18 athletics champion for the 1500m. C is also for 1500m runner Toby Chippendale and Lachlan Cox (200m), and also for javelin thrower Connor Addley (under 20), sprinter Charleigh Allen (14 years) and Sienna Cox (under 16 high jump). C is covers off heptathlete Taneillea Crase, and a couple of under 17 years javelin guns, Charlize Goody and Chloe Kerswell.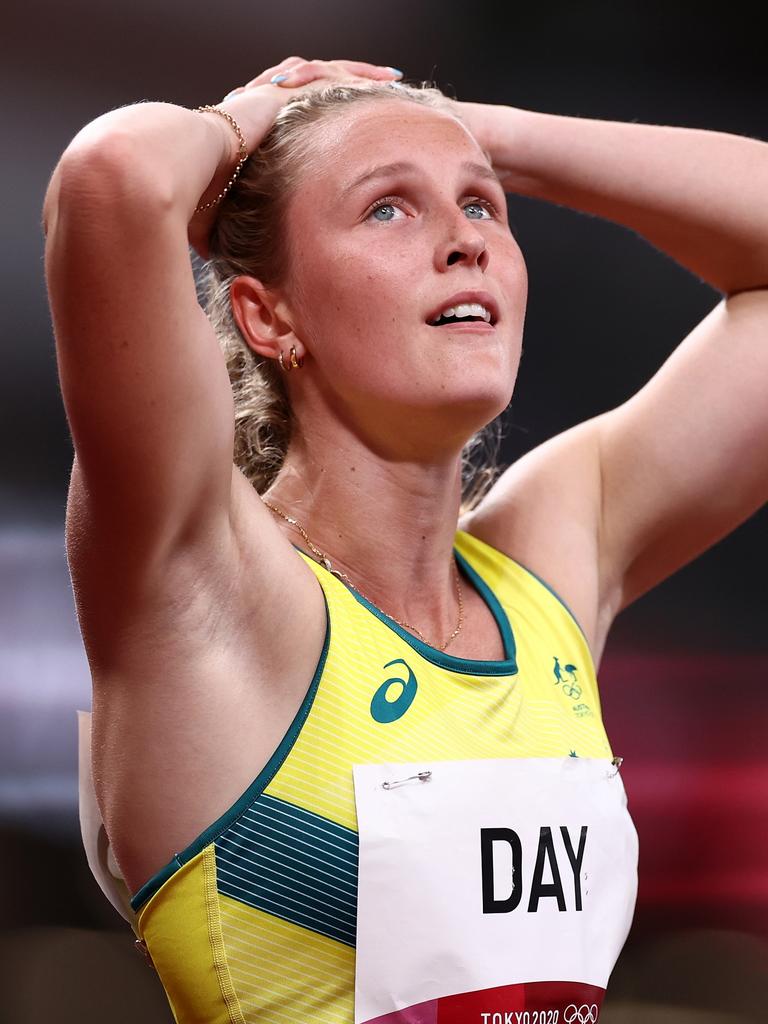 Riley Day.
D. D is for our thrilling Olympic prospect Riley Day who is coming off a 200m PB at the Tokyo Games. D is also for Dan Harlow in the hurdles, and for Angus Dine (100m, under 15s), for the gutsy under 20 middle distance runner Sayla Donnelley, and another junior sprinter, Lucy Dyson, for Dianne Ladewig (100m, 17 years) and sprinter Dior Scholz.
E. E is for Ella Connolly, the one and only sprint queen who blazes down the track in 11.25 seconds, and Rhys Evans (hurdles).
F. F is for Felix Jackson-King (under 20 long jump) who is a real podium finish chance, and the impressive all-rounder Abbie French (under 20 long jump).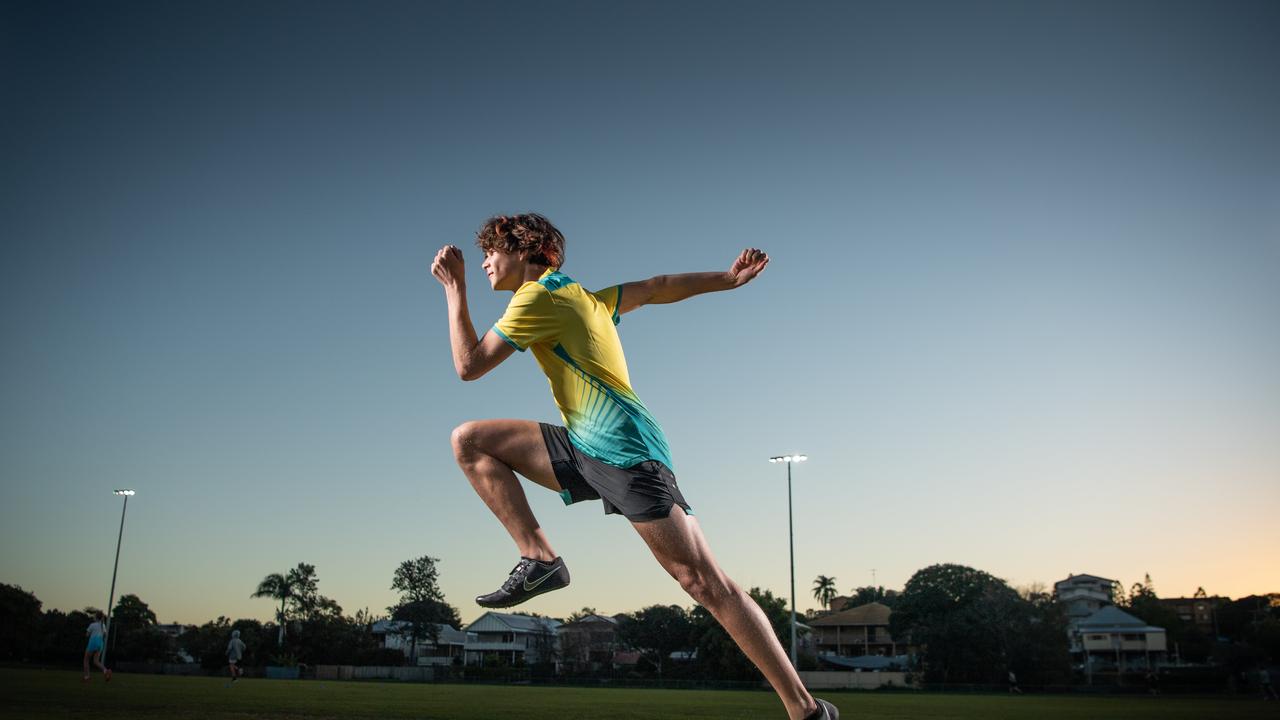 Calab Law training at Windsor Park will aim to compete in the 2032 Brisbane Olympic Games.
G. G is for Georgie Gilroy, who has run a 1500m world qualifying time leading up to the nationals. G is also for Sean Gallagher, a para javelin thrower who is a huge medal chance, and for Tobey Gough in the gruelling steeplechase. It is also for 1500m exponent Taylor Goodwin, for Gout Gout in the under 16 200m and 100m and for Benjamin Guse who is an under 20 decathlon whiz. It is also for Taylor Goodwin, Gus Gannon (steeplechase), big hearted Gabrielle Schmidt (middle distance) and Cooper Grace (under 14, 400m).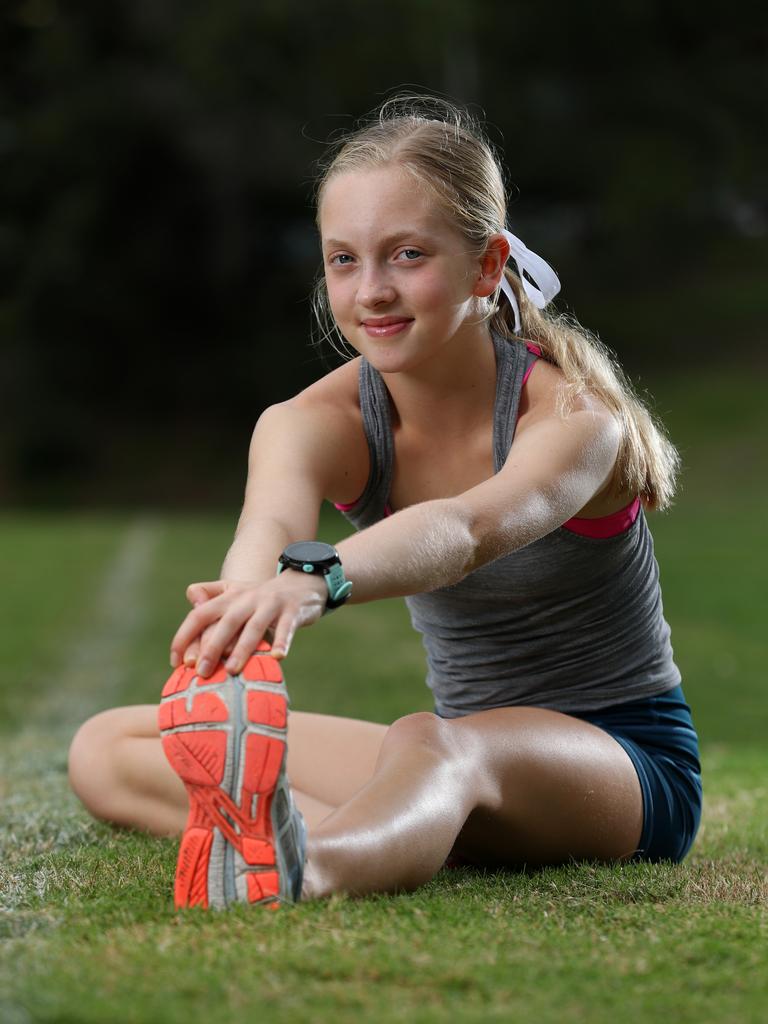 Distance runner Isabella Harte.
H. H is for a couple of outstanding 16 years discus throwers ― Hayley Condon and Hailey Herewini. It is also for Rhani Hagan (sprinter), Tiani Hagan, field athlete Connor Hopgood and under 16 sprinter Purcell Harrison, along with Jessop Hudson (3000m). H is also for Harvey Schutte (16 years discus and the sisters, Monique and Marrisa Hanlon, both 200m guns, and also for under 18 sprinter Leilani Hills, Olympian Alex Hartmann and Isabella Harte, the 1500m and 3000m ace with the heart the size of Phar Lap.
I. I is for Ivah Hales who is a 100m and 200m para specialist (under 20) and Hinata Inoue in under 15 field events and also the para athlete Isis Holt who is a big medal chance.
J. J is for Jack Love, a Year 10 athletic Queensland champion in the under 17 hurdles from Churchie, and another young gun, Jazelle Carter, who is a thrilling middle distance talent. J is also for Joel Jakimowicz in the under 15 200m and also Jonty Murdoch who is a throwing young gun (under 16s). J is also for the blazing talents of 100m sprint star Jai Gordon, the consistent Jemma Keefe and field athletes Saskia Josipovic, Jonty Hasenkam and Cooper Johns.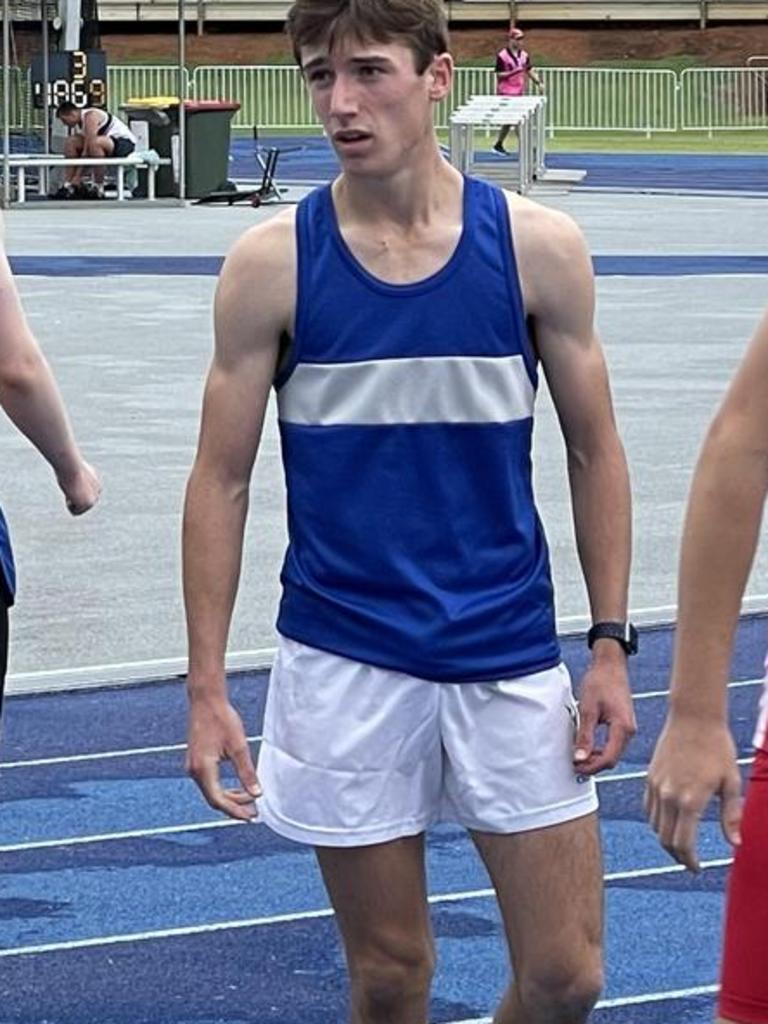 Churchie's Jack Love after winning at last year's GPS track and field.
K. K is for George Kakavas who will give his all on the 400m track, race walker Katie Hayward and Seth Kennedy (400m, 200m under 15s). It is also for sprint star Lachlan Kennedy. It is also for Julian Konle and 3000m and 1500m young gun Kyah Anderson. Also watch for Kelsey-Lee Barber (javelin). K is also for Emma-Kate Watt (steeplechase) and Chloe Kerswell.
L. L is for Leonardo Seremet who is an under 14 jumps young gun. L is also for Luke Sahlqvist, who will tussle with Queensland teammate Sean Gallagher (mentioned above) in the para javelin. L is also for Brianna Leung (under 18 long jump), Harriet Lloyd-Jones (2000m steeple), Liam Georgilopoulos (under 20 polo vault), the brilliant world youth champion selection Caleb Law (200m, under 20), Natasha Lynch (hammer) and fine young jumper Kassia Brown. L is also for thrower Lyvante Su'emai who is a world junior championship selection, Isabella Linton and gun jumper Sophie Lillicrap.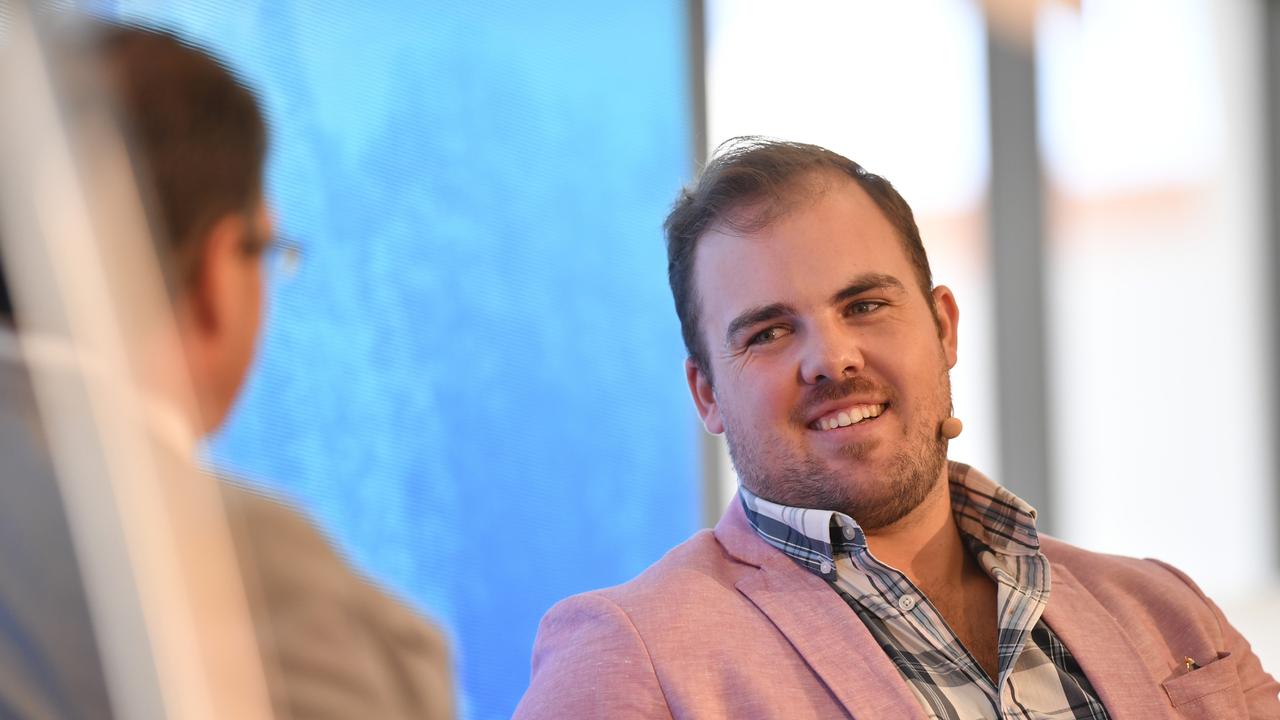 Olympian Matt Denny at the Future Toowoomba lunch at Wellcamp Airport, Friday, December 3, 2021.
M. M is very much for the McGee girls, Siannah and Katelyn, who are endurance athletes, for Erica Moore (2000, steeplechase, 17 years) and Keira Moore (1500m, under 20). M is Matthew Taylor, for Kyle Mienert who hopes to shine in the under 18 high jump and Mitchell Rieck (under 18 2000m steeplechase), and of course the star power of Matt Denny (discus). It is also for Laura McKillop (under 20, 400m hurdles), long jumper Denika Murray, under 14 young gun Chloe Munro, Phoebe Marsh and Maddelyn Marston who runs anywhere between 400m and 2000m (steeplechase).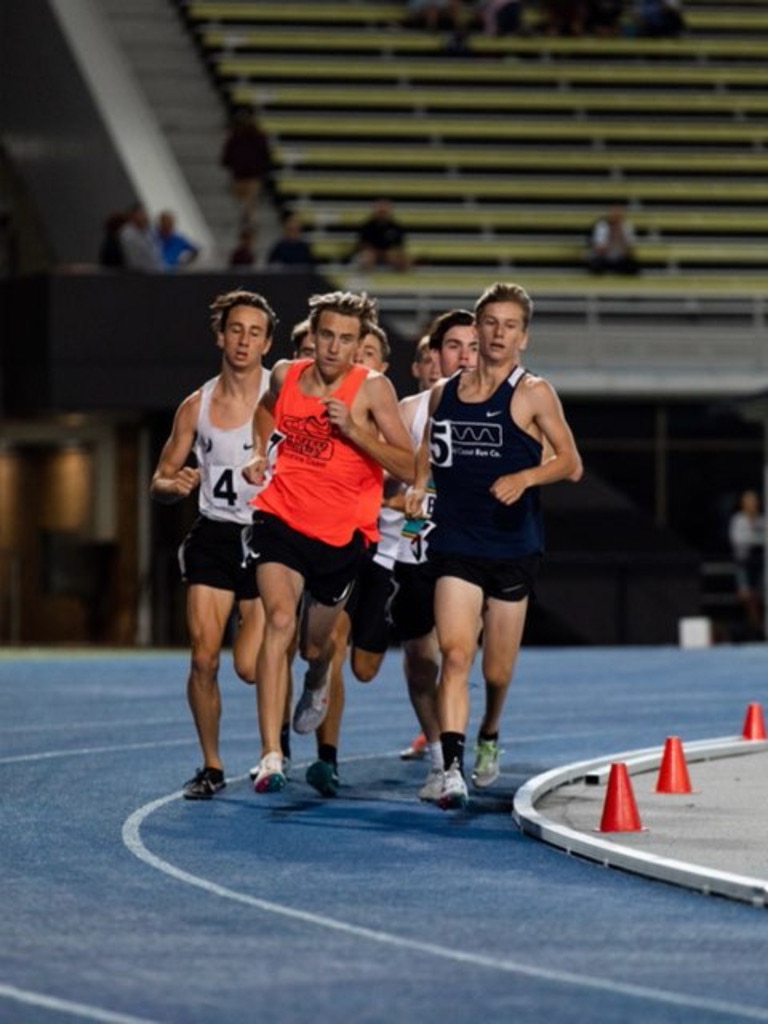 Sippy Downs teenager Peyton Craig.
N. N is for Nathan Taverner, a highly rated triple jumper (under 18) and for Nash Lowis the exciting javelin thrower, and also the wonderful para athlete Natalie Millerd who is just a star.
O. O is for the brilliant sprinter Olivia Matzer, for the former junior Olympic medallist Oscar Miers who will compete in long jump, and for Ebony Okonkwo (16 years 100m).
P. P is for James Pooles in the under 15 javelin where he will give it a real shake, and for the exciting Ethan Petcos (long jump, under 20s). It is also for Pumpa Flynn in the demanding 3000m steeplechase and Padraig Heffernan. P is also for a couple of young guns ― Jack Partridge and Peyton Craig, the thrilling Sunshine Coast 1500m prospect, and Piper Devine.
Q.
School girl sprinter Torrie Lewis.
R. R is also for Riley Mann (para under 20 800m) and Jed Rowlands (1500m), and also for 400m runner Alex Romano (under 18s), pole vault exponent Haneefa Rane and Darcy Roper (long jump ace). R is also for Rory Smith (under 16 triple jump and discus), for Richayllan Wihone-Mackey who will let loose in the 16 years javelin, Jessica Rowe (hammer) and the exciting hammer exponent Lara Roberts who is always on the podium. R is also for hammer throw where Ben Roberts is competing for a podium finish ― along with his sister Lara.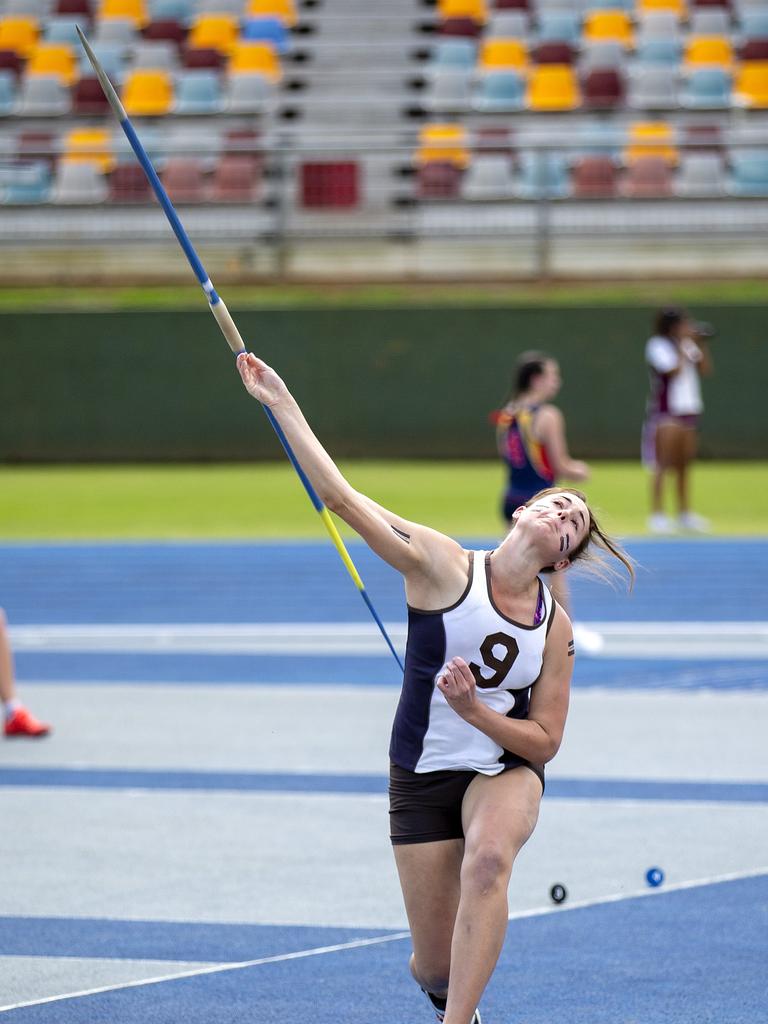 Angelina Tignani of St Aidan's Anglican Girls' School.
S. S is for the white hot Joseph Saunders (under 18 2000m steeplechase) and Luke Stachowicz (javelin under 20). S is also for highly ranked 5000m exponent Charlie Sprott (under 20) and Fraser Symons (400m) and also former Australian under 20 star Sam Hurwood (110m hurdles). S is also for the amazing para athlete Samantha Schmidt and Belinda Slatter, and also a couple of very fine under 14 hammer throwers, Sofia Evans and Sophie Spears. Also watch for Jayln South and Sienna Bush who will run very well in the 15 years 3000m and the 800m. S is also for Ipswich talents Toby Stolberg and Stefan Brits (javelin thrower) and for distance athlete Molly Sewell. S simply has to be for Summer Sullivan, is also for heptathlete Emelia Surch who has an eye on a podium finish.
T. T is for the quicksilver Torrie Lewis, the Australian junior champion who runs the 100m in, wait for it, just 11.33 seconds. Now that is motoring for a kid. T is also for Toshi Butlin (200m, 100m), and the marvellous javelin thrower Angelina Tignani who is looking to maintain her national champion status for a fifth consecutive year. T is also for schoolboy sprinter Tyson Morris. T is also for Thomas Purcell (under 13 hurdles) and Corey Tearle (throws), for Alexander Thakur and hurdles star Nathan Taverner, and one of our most exciting long distance prospects, Jude Thomas, along with Tyson Bonney, 15 years sprinter Thewbelle Philip and field athletes Sophia Tagg (16 years), jumper Teresa Anthony and Azariah Tuala. T is also for Tess Hannigan (2000m, 17 years steeplechase), Toby Stolberg (under 20 high jump) and Txai Anglin (400m).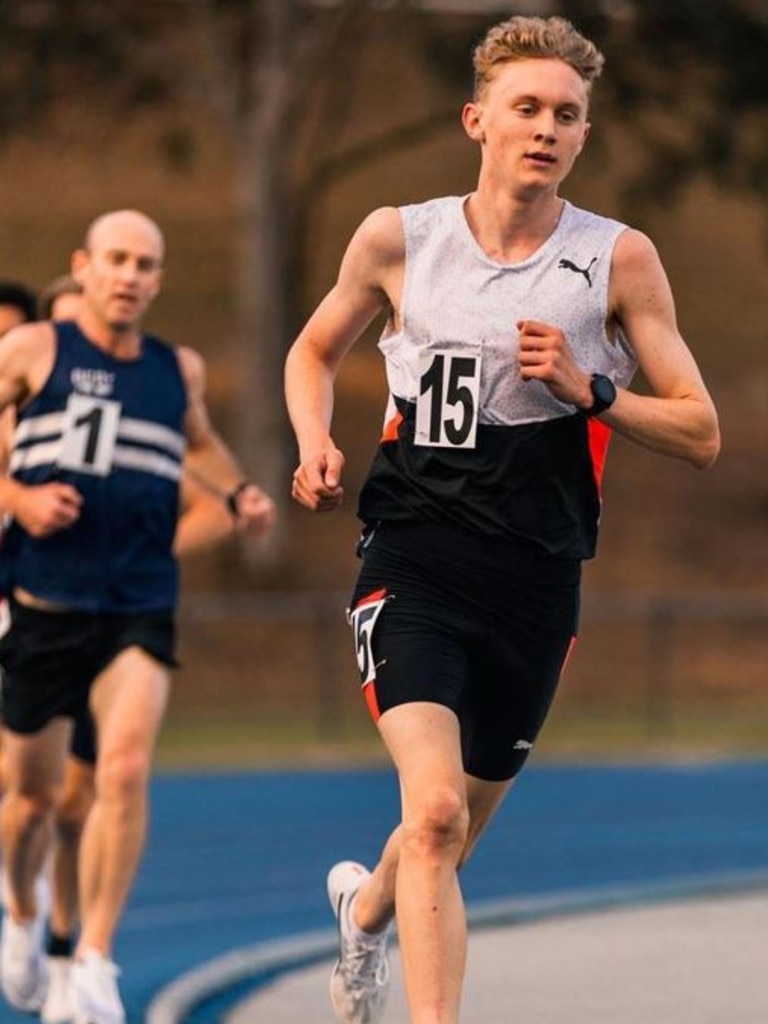 Jude Thomas of Ipswich.
U.
V. is for under 16 triple jump prospect Joe Volker and the outstanding para athlete Jessie Venner. Just watch her go. And V is also for Lily Vine (17 years long jump) and Laylani Va'ai.
W. W is for Ashley Wong, the Nudgee College student who is a 200m whiz kid. W is also for Alex Wain and Will Kisby, a couple of 1500m junior talents, and Cooper Weil along with Brendan Williams, Anna Wilkinson, sprint ace Acacia Wohlsen and javelin thrower Olivia Windolf (15 years).
X. X is for Xanthee Watts, who will be competing in the under 14 javelin and also in the discus where she is very highly rated.
Alex Thakur wins at the GPS track and field.
Y. Y is for the under 14, 3000m race walker Destinee Pickvance-Yee.
Z. Z is for Zara Moore who has a No. 1 seeing time of 7:11.00 heading into the under 15 2000m steeplechase, and No. 2 in the 3000m. Z. Z is also for Zoe McElwaine who will compete against Moore, and also for Zacharee Ridgley, an under 20 long jumper, Zane Paterson (under 20 high jump), high jumper Zoe Peacock, 16 years sprinter Zara Hagan, Zoe Beith (field athlete) and Zoe Chester (17 years triple jump).