Ipswich and District Athletic Club silver medallist Alex Davies (left) stands aside another Ipswich schoolboy, winner Allen Dennis.
AUSTRALIAN Junior Games qualifier Alex Davies was as shocked as anyone after missing his first state gold medal by just 0.02 a second.
However, the Ipswich and District Athletic Club and St Edmund's College year 11 student deserved his silver medal reward in the under 17 3000m.
Just beaten by Ipswich Grammar School student Dennis Allen, quietly-spoken Davies continued his terrific progress in the sport.
"That was just amazing," his mum Megan said.
"It was a pretty good race, pretty exciting.
"I think he surprised himself."
However, Davies' nine minute, 3.75 second run at last weekend's Queensland championships at St Lucia didn't surprise club president Vic Pascoe.
"He's improving all the time," Pascoe said, thrilled to see the Deebing Heights middle distance runner achieve his first major success.
Knowing how modest Davies is, Pascoe said he had noticed his steady progress after winning last year's under 16 cross country interclub series.
Davies accumulated more points than the open competitors.
Turning 16 in May, Davies trains with Brad Robinson at the Ipswich club.
The former Ipswich Little Athletics Centre competitor has also been running with Ipswich's highly regarded NANCI squad, a group of athletes achieving multiple personal bests in recent months.
Megan said Davies enjoyed his athletics from a young age. He's also regularly involved in the Saturday morning 5km Park runs and the Ipswich Trail series, where he is a regular placegetter.
Ipswich-born Alex is competing in the 1500m at the Queensland Junior Championships from February 22-26.
After that, he's heading to the Australian Junior Championships in Sydney from March 14-18 having competed for experience in the steeplechase last year.
"He's putting in a huge effort. That's what is so pleasing," Alex's proud mum said.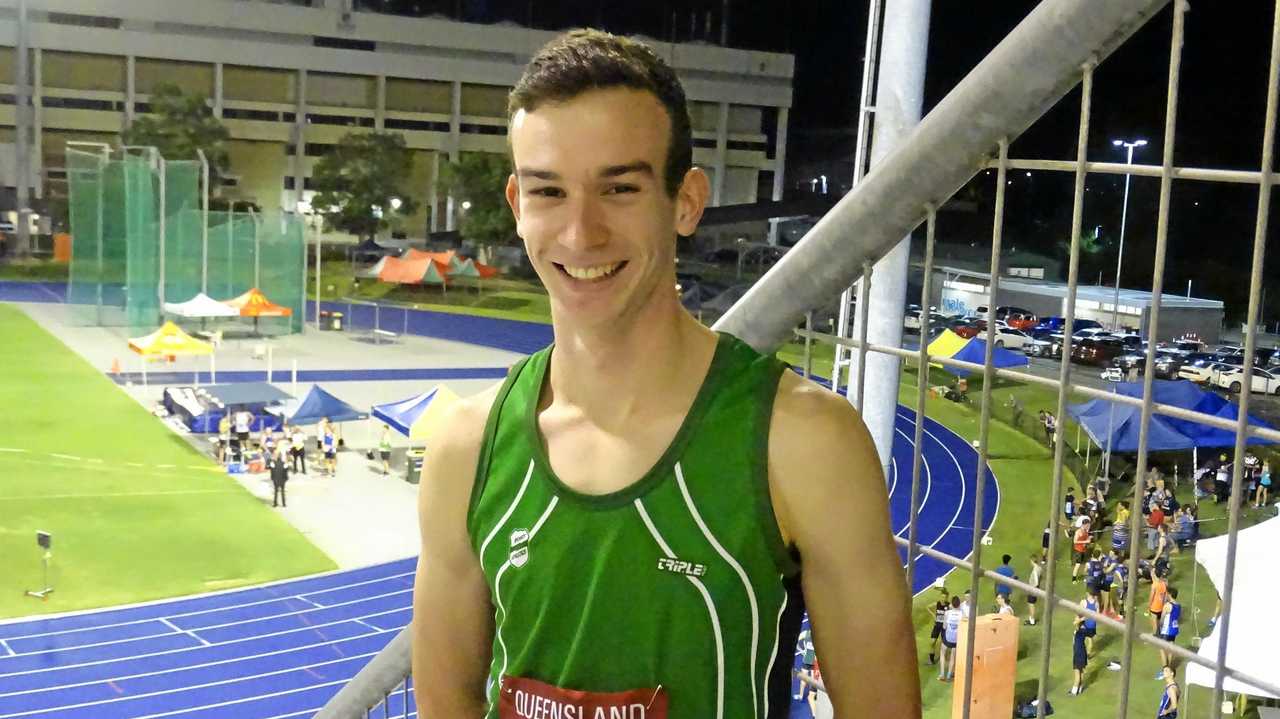 Ipswich club middle distance runner Alexander Gough.
Another Ipswich club runner Alexander Gough finished fifth in the under 18 3000m state event last weekend to also qualify for next month's Australian Junior Championships.
Gough's latest time was 8.00.80.
Gough has been in the Ipswich club since the start of the season last October.
Apart from achieving the Australian Junior Championships qualifying mark in his event, Gough has also qualified for the 2000m steeplechase. He has reached 6.23.93 in club competition where the qualifying time is 6.50.00.
Before the national titles, Gough will be contesting the 2000m steeplechase at the Queensland Junior Championships from February 22-26.
That will provide valuable experience for his higher level opportunity the following month.
Top experience
AS Ipswich club runners like Alex Davies and Alexander Gough prepare for next month's Australian Junior championships, three others also have a massive experience ahead.
Club trio Rochelle Vidler, Montanna McAvoy and Kyra Domrow are contesting this weekend's Australian Championships and Commonwealth Games trials at Carrara.
Vidler is lining up in the hammer throw with McAvoy competing in the 3km steeplechase and ambulant athlete Domrow continuing her elite competition in the shot put and discus.